Many mysteries cloak around "The Elder Scrolls Online", but some of them have already been unveiled by now. This game is currently in closed beta phase, where everyone who's interested is able to register on the official Internet website. Following information are yet known and public:
What is The Elder Scrolls Online?
The Elder Scrolls Online - also called TESO or ESO - is a coming MMORPG, which is being developed by Zenimax Online Studios and Bethesda Softworks. It was frequently mentioned, that it actually is a part of Elder Scrolls series. That's why this game is going to be similar to offline titles in controls, visuals and gameplay.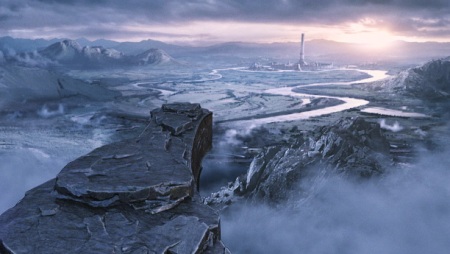 What kind of payment concept is used for this game?
Until now, nothing has been announced about financing options. Answers regarding this have still to be awaited.
Will it be possible to play with friends in co-op mode?
Yes. Tamriel - the gaming world of TESO - is going to be separated into four regions, whereas three of them are thought for PvE. The remaining area named Cyrodiil is going to be a PvP battlefield. PvE maps are settled by three races, which bring along only one limitation: only gamers who are resident in the same area are able to play together at the beginning. After the starting area has been completed, it should be possible to move around the other two areas according to recent information.
How can magic be used?
Other than in Skyrim, magic spells can be put into the hot bar and used via hotkeys when necessary. Thereby it is not required to bind a spell with one hand and - consequently - it is possible to cast them although being equipped with two swords.
What is the structure of dungeons and group actions?
The team of elitepvpers has already wrote about this (no English version available, sorry).
Is there going to be a fast travel system?
This has been confirmed already as well. There will be several different shrines one can teleport to when paying a small contribution. Travelling between two shrines will be for free.
What kinds of starting classes will be available?
In TESO every gamer can choose between four different classes or races: Nightblade, Templar, Dragonknight and Sorcerer. However, this choice will only influence the stats at start and it won't be a final determination.
Will there be mounts?
It was confirmed, that gamers can mount horses which can be enhanced at different aspects (like loading capacity, sprint duration, ...).
How is exploration going to work?
This aspect has also been taken care of by our team (sorry - no English version available as well).