Crytek - that is to say Cevat Yerli, game director of Ryse: Son of Rome and his developmental team - have presented us in a new "Behind the Scenes" video the importance of cinematics used in their new game. With the so called "Motion Capturing" they used mainly small cutscenes to improve the story and to awake emotions.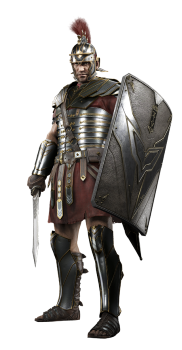 This is not enough for Crytek. Their new game, which is going to get released exclusively only for Xbox One and furthermore offers an interesting scenario, is recorded with Performance Capturing, which is supposed to focus on the mimic art of up to 12 characters beside their movement. Director Cevar Yerli is also amazed at this concept and he is overall overwhelmed by this game.
In order to really convince us as well, they have presented the new Behind the Scenes which confirms in any case, what the Game Director has been dreaming about. Used technology is at a really high level and more than 700 parts of the narrator's face are recorded and transfered on the game character's model - the result impresses. By making huge efforts, Crytek would like to make the next step in gaming - which is equal to the dynamics of a movie - to offer gamers more emotions and connections with situations and characters in the game. In what extend he was able to realise this, can be seen in mentioned video - if this isn't enough, there is not that much time to wait until the release of Ryse: Son of Rome in November this year around the same time with the console.