And again Microsoft is good for a surprise. First came the change of course with used games and with forcing their system to be constantly online, now every Xbox One is supposed to be designable; to be precise, smaller developer studios without a publisher are able to use the console as developmental platform and in this way to publish their own games. This publishing program for indies is going to get officially announced at gamescom 2013 in Cologne.
Now the last point of criticism regarding Xbox policy has been knocked out. Smaller developer studios or independent developers will be able to publish their games by themselves without a publisher with the this year coming Xbox One. Microsoft throws the gates wide open for indie development by announcing this feature.
"Our vision is that every person can be a creator. That every Xbox One can be used for development. That every game and experience can take advantage of all of the features of Xbox One and Xbox LIVE"
,said Microsoft's spokesman and Vice President Marc Whitten.
"This means self-publishing. This means Kinect, the cloud, achievements. This means great discoverability on Xbox LIVE. We'll have more details on the program and the timeline at gamescom in August."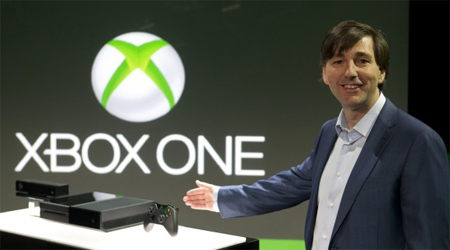 Besides this there are rumours, that the Xbox One could also be used as a debug console. If that's really the case, undone codes - as for example the participation at any beta - could be used on a large scale. Debug consoles have yet been nothing more than a fortune taker, which is the reason why only chosen people were allowed to use such consoles. An answer by Microsoft regarding recently spread rumours is yet to be awaited.
Developer studios have been giving answers as fast as these news spread. One of many developers is John Warren - founder of Minicore Studios:
"Ideally, this news could have been broadcast more proudly and loudly months ago, giving indies more time to prepare strategies for upcoming games. But I suppose they don't owe anyone that courtesy. We know now, so now we can prepare for life with a Microsoft console, which is something I wouldn't have said yesterday."

When these steps will be made, is not known yet. Microsoft however promises to supply us with more detailed information at gamescom 2013, which is going to take place between August 21 and 25.