CEO Yves Guillemot from Ubisoft requests the gaming industry to reveal more details regarding sales of online downloads. The company itself also wishes more precise information about the number of sales in this online sector and argues, that the industry would profit as a result.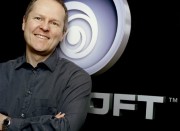 For a long time, we are not living in an era anymore, where games can only be played through CDs - the gaming industry is moving more and more towards online downloads being permitted through product keys or direct online payments. Unfortunately, the publication or disclosure of business numbers doesn't keep up with this development. Not seldom, one isn't able to get information about how often DLCs or games have been bought through virtual platforms like Origin or Steam instead of CD/DVD versions.
Game developer Ubisoft now wants a development of the current situation - in this way, the Chief Executive Officer asks his colleagues from other gaming companies to announce concrete numbers of online downloads.

"It gives all the industry better visibility on what's happening. And not just the industry, but all the supporters of the industry and the financial community, as well. So we need to have more information to help the industry continue to grow."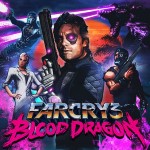 In order to prove that he is not only demanding changes, Yves Guillemot immediately made his move and put his words into action. He announced, that altogether 500.000 digital samples of "Far Cry 3: Blood Dragon" have been sold and recorded for the PC, Xbox 360 and Playstation 3. He also adds one more statement, which is supposed to raise his hopes that some developers and publishers are going to follow his example:
"When you can, you keep all your secrets. Everybody feels that if the other guys knew where they were getting their money from, competitors would jump on that. Which is true. But what we've seen is that very often, if you receive as much information as you give, it's not negative."