Many of you know this problem - top titles including violence probably either are released as a censored and therewith "incomplete" version or not at all in your country. Not only German gamers have to struggle with this problem for some time now, but also Australian fans often are not able to enjoy games of this franchise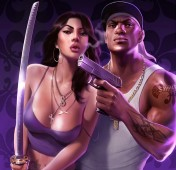 due to limitations. Saints Row 4 has now been officially declined by Australian authorities.
Actually, Deep Silver wanted to become a serious competitor against GTA V with Saints Row 4, but according to
playerattack
, this game's age restriction has been increased by the Australian Classification Board from R18+ to "no classification" - not allowing adults to play this game, which is equal to a ban.
Reason for this ban in Australia is amongst other ones the visually implied violence, which is not justified by the game's content, but by drug abuse offered as optional or additional objective.
That the publisher is not going to let his guard down to their actions was to be expected, as they have meanwhile announced, that Volition Inc. is working on a censored version for the Australian area. If there are going to be an edited version for Germany and imposed age restrictions or if it will be permitted at all is not known yet. Recently, a statement made by German USK reads as follows:
"Unfortunately we are not able to provide you with further information about the releases of finished test results beyond the scope of USK.
If you are not able to find any information, there might be different causes - either this game has not (yet) been submitted or the test procedure is not finished or it is being restricted to §23 (2) of USK-law (meaning, that the provider doesn't want to publish the results)."