Dear community,
since our last newsletter was highly appreciated, we will continue to inform you about our future endeavours. Should you have missed the first issue, do not hesitate to catch up by reading it
here
.
With this issue, we will inform you about the results of our premium votings and offer you an introduction on paid stickies for users. Additionally, we will mention any conducted changes in our beloved forum.
TL;DR:

---
Roadmap
---
---
Staff Changes
---
The following moderators have left the team during the last month:
The following users have joined the content team during the last month:
The following users left the content team since the beginning of this year:
---
Forum Changes
---
The following forums have been added:
Changes related to the following forums have been implemented or rejected:
Changes related to the software have been implemented or rejected:
---
Paid Stickies for Users
---
Many of you requested it, so we deliver! In the future you'll have the possibility to get more awareness for your threads in the Black Market and Private Server advertising forums whilst using your e*gold even better!
We are talking about stickies: Currently we are working on a new feature which will allow you to always show your thread on the top of the forum regardless of when you bumped your thread! In order to keep it fair, the number of sticky threads will be strictly limited to three threads per section (at least that's what we are currently thinking of) and one per individual user. Said stickies can only be purchased for a certain amount of time so every one can get their project or shop featured. You will be able to get your hands on your very own sticky thread via an auction-like system. Once this feature is live, you can do so via bump coins (which can in turn be purchased via elite*gold).
Since the implementation of this fully-automatic system will need some more time and testing, we will start a manual testing phase for
Premium Users
only. Hence, we will post announcements in all affected sections during April that will point you in the right directions and make sure you get your chance to bid on the auctions. Once the auctions have ended, our moderators will stick your threads manually.
This idea originated from one of your suggestions, namely VIP sections for all private server showcases. Since such additional sections would split the users' attention, we settled on paid stickies instead.
---
Planned Changes (April Fools' joke)
---
As mentioned in our first issue of this newsletter, we take your suggestions with additional importance. During the last month, many user approached us with their special concerns - most of them with real suggestions! We settled on two matters that really caught our ears, reworked them a bit and set them on our to-do list with utmost priority!
Unqualified posts and horrible trolls are a real pain. Totally not-funny pics in the contrarily call Funny Pics thread have not been punished in the past. This will change! Behold the almighty

-button to punish trash-talking and general low-quality posts, suggested
here
.
Additionally, some sections just always seem to fall out of line. The off-topic section will see justice with the above mentioned button. Sadly, we can't find a similar solution for Metin2. Since this section didn't seem to improve over the last years, we are pulling the handbrake. In order to offer our users more quality in their lives, we will close our Metin2 section by the end of this year. A big thanks to
this suggestion
.
---
Last Month's Highlights
---
Last month the article
Zelda: Breath of the Wild - Death threat and DDOS for worse criticism
was a great collaboration of our editors and translators.
Almost every of our
review event
contestants published their review in our
Hardware Reviews
forum - be sure to check them out!
---
Vote for Priorities
---
At the moment we conduct a poll regarding the transparency of deletion notices in the whole forum. At the time of this newsletter deleted posts will only be shown to users in the Black Market forums, but with the planned change this could be the case in any forum. However this will heavily decrease the time on hand of our developer team and we therefore ask you whether this matter has a high or rather low priority to you
here
.
Premium Users
were able to vote for their priorities on the roadmap
here
. The results show that the following features will rise to the top of our to-do lists:
Revamp: Guardian rank
,
TBM Update
and
Two Factor Authentification
.
Naturally, this month will see another possibility to vote on prios for
Premium Users
. Head over to the following thread in our Premium Main section to cast your vote and make a change:
[Feedback] elitepvpers Newsletter March 2017
---
Photo and Artwork of the Month
---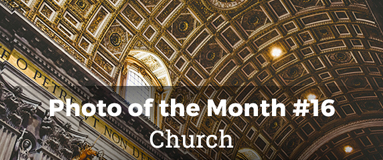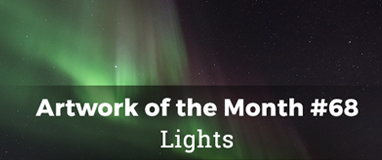 ---
You don't want to be notified about our news? What a bummer!
Notifications can be deactivated here.