Gamescom is approaching and only 2 days are remaining! In other words - starting August 21 - all trade visitors, well, all press associates, will be able to enter the fair halls beforehand and to get impressed by the available material and prepared conferences. One part of our editor team will also be featured on Gamescom and will be representative for our board "
Elitepvpers
" this year. The mentioned group, consisting of
mhupfauer
,
Dacyon
,
Marcoly
,
Walt
and
Fightcamp
, will provide you with evening articles about the particular day and its events in order to keep you up to date.
But now back to you. Starting on Thursday - August 22 - you are free to storm into the fair halls, because this year, not only you will finally be able to put the next-gen consoles (Xbox One, Playstation 4) to the proof, but you also will have the opportunity to try every game available. In order that you do not lose track of it, we created our TOP 10 for you. Where to find what, what not to miss, information regarding the playable consoles and how to meet Elitepvpers at Gamescom - our so called Elitepvpers-Meeting 2013 - can be found below.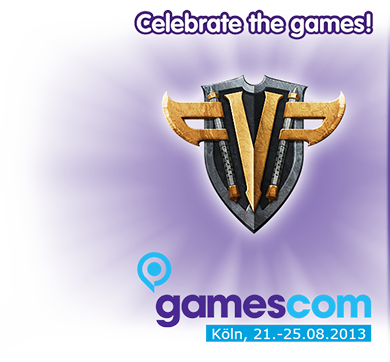 These 10 Games you are not allowed to miss:
1. Battlefield 4
Platforms: PC, Xbox 360, PS3, Wii U
Booth: Electronic Arts, Hall 6.1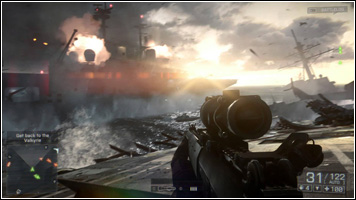 Battlefield 4 is the successor of the first-person shooter series from the house of Electronic Arts and Swedish developer DICE. The game, which is said to be released October 29 2013, will be the first game which comes with DICE's Frostbite 3 Engine. As it's known from previous titles, the events are set in a war scenario - to be more precise in a conflict between the forces of America, China and Russia. The plot deals with very important persons (VIPs) from Shanghai which are said to be rescued and which you will have to convoy home with your squad. What's an even more interesting part of the game is the multiplayer mode, which will contain 3 different factions (USA, Russia, China). This game also contains the re-desired Commander Mode as well as a far more destructible terrain than the predecessor (BF3).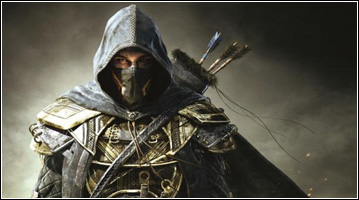 The Elder Scrolls Online - also called TES:O or ESO - is an upcoming MMORPG, which has been developed by Zenimax Online Studios and Bethesda Softworks. The atmospheric online game has already attracted many fans and supports numerous fan sites. Together with friends, you will have to challenge countless dangers, which are provided by the vastnesses of Tamriel - in order to claim yourself as a true master. Since there are 3 alliances are at an eternal war, you have to hold steady at the pvp battlegrounds of Cyrodiil. It was mentioned several times, that this game definitely belongs to the Elder Scrolls series; thus the game will be akin to the offline versions regarding controls, gameplay and graphics.
3. Call of Duty: Ghosts
Platforms: PC, Xbox 360, PS3, Wii U, Next-Gen
Booth: Activision, Hall 7.1: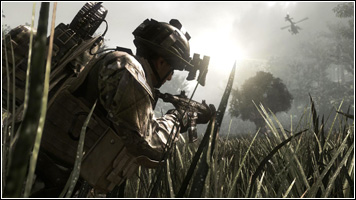 Call of Duty: Ghosts is an upcoming first-person shooting game from the house of Activision and Infinity Ward. By now, this is the tenth part of the Call of Duty series; furthermore, it was announced some time ago and is said to be available on November 5 as matters stand. According to official statements, this game is believed to be set in a totally new region with a new story and supposed to come with an improved Infinity Ward engine. The multiplayer mode is also significantly distinguishable from the predecessor:
An individual design of the character, dynamic maps as well as a kit containing totally new movement opportunities are said to make Call of Duty: Ghosts tempting for everyone. Pre-orders also contain an additional map package with the codeword "Freefall".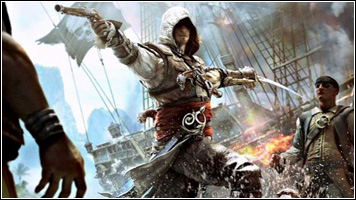 Assassin's Creed 4: Black Flag is meanwhile the overall sixth part of the worldwide popular action adventure game, even though having the number 4 in its name. In the successor, one assumes the role of the assassin Edward Kenway, who emerges rather as a pirate. Edward is additionally the father of Haytham Kenway, who we have accompanied during the adventure in Assassin's Creed 3. The scenario is set in the Caribbean - thus we have the pleasure of following our new hero through Cuba, Jamaica, the Bahamas and many other islands as well as villages. Actually, Edward is not an assassin - he becomes it during the course of the game. At the beginning, he is only a pirate and buccaneer, who becomes an assassin by working together with assassins.
5. Thief
Platforms: PC, PS3, Next-Gen
Booth: Square Enix, Hall 9.1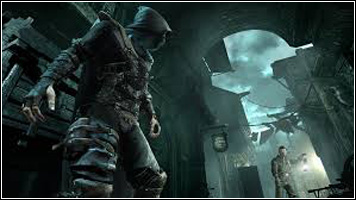 The Canadian development studio Eidos Montreal works on the fourth title and simultaneously on the reboot of the likewise named Stealth series.
Once more, the master thief Garret - and with him that mid medieval metropolis, which bears the plain name "The City" - are to the fore.
Antagonist in the upcoming part of the game series is not only the people oppressing despot Northcrest, but also a natural threat - the plague. Starting February 28 2013, according to the official date of release, one will be able to sneak through tight allies and to go buccaneering, although the hardened fronts between the nation and the baron pose a threat to you. "Thief" is without doubt a potential top hit of the upcoming year and will be in competition with other popular titles from this genre.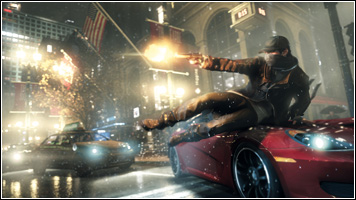 Developer and publisher Ubisoft brings out a breathtaking action-steal top class title with Watch Dogs. The game - which focuses mainly on the abilities of the player, how well he/she can break into digital infrastructures in order to destroy them or to steal data - has been initially revealed during an official press conference at last year's E3. In the open game world, you have to manage courses, to accomplish operations incognito and to take advantage of the whole environment. The eagerly-awaited title is said to be released on 22nd November in Europe, the Playstation 4 and Xbox One version will be available towards the end of the fourth quarter for all the thrilled people.
7. Tom Clancy's Splinter Cell: Blacklist.
Platforms: PC, Xbox 360, PS3, Wii U
Booth: Ubisoft, Hall 6.1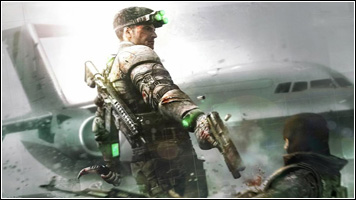 Several countries are threatening the USA with an attack in Ubisoft's most recent stealth action game "Splinter Cell: Blacklist" under the motto "Together we are strong!" At that provocation, the US-President conscripts a new special force called "4th Echelon" under command of Sam Fisher. With help of his new team, new gadgets and also weapons you embark on a journey around the world. It's up to you, whether you prefer to sneak or to make use of Rambo-tactics - these options are both playable quite well and also allow you to achieve your objectives in its own way. Thereby not only story mode, but also multiplayer with its Spies vs. Mercs mode have become a real eyecatcher. Those who are looking for a good alternative for coming games as Battlefield 4 or Call of Duty: Ghosts, should be in good hands with this one.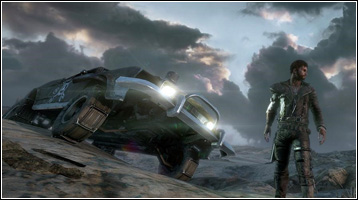 Mad Max is an open world action game in third-person perspective, which takes place in an apocalyptic scene and which is based on the same-called movie series. However, everything revolves around Max and especially his car, as this game is all about a very rarely seen genre - which is to say - fighting cars. His faithful device appearing under the name "Magnum Opus" takes the main role in this game. Fighting with engine at standstill - not at all, as nearly every fight is decided while driving. Common firearms like pistols or rifles won't be of much help, because battles can only be won by ramming maneuvers and pushing.
9. Need for Speed: Rivals
Platforms: PC, PS3, Xbox 360, Next-Gen
Booth: Electronic Arts, Hall 6.1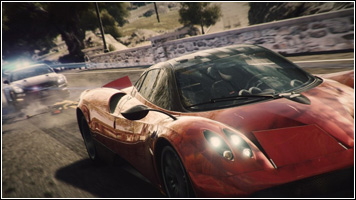 And one more Need for Speed - year after year, EA reveals another title of this series and therewith expands it continuously, which is the case this year as well. This time it comes with Frostbite 3 Engine; its content remains the same. You can keep on escaping from the police during exciting car chases or also drive normally on streets as a law-abiding citizen, explore the world and in this way accept and get through numerous challenges. Just like in any Need for Speed, one is not able to escape races - thanks to the AllDrive feature it is possible to participate in action-loaded races in multiplayer mode as well. Buying, selling and unlocking new rides is of course possible and tuning those might bring joy as well in this year's Need for Speed edition.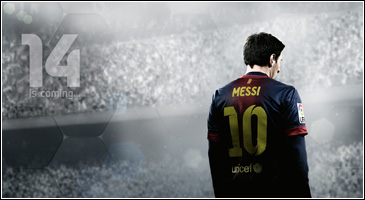 This year, developer EA again puts forward a new football simulation. The "FIFA" series is changed each year in favour of realism since 1993, which is the reason why it could establish itself that well. Coming "FIFA 14" won't depart from mentioned concept - that's why the developers focused on behaviour and intelligence of the virtual football players. By more intense work on ball physics, movements and dynamics, gamers should be able to have a unique experience as never seen before. There is also a new career mode, where searching for talents - with help of the scouting system - will play a huge role and where making use of it is promoted. This sports game is going to get released on September 23 2013.
The 2 new consoles must be put to the proof as well:
1. Playstation 4
Booth: Sony, Hall 7.1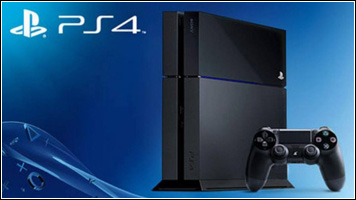 The long-awaited PlayStation 4 must - of course - not be missed at this year's Gamescom. Sony does not only shine this year with very powerful components, but also with an unbeatable and favourable price of 400€, which makes the console 100€ less expensive than the Xbox One from Microsoft. Furthermore, Sony stacks up with a new controller this year, which is said to come with - amongst others - a touchpad to make the controls in games even more intuitive as yet. Final Fantasy XV, Killzone and Watch Dogs are this year's renowned launch titles for the console.
The Xbox One is Microsoft's newest masterpiece, that has been officially announced on May 21 2013 for the first time. The "all-in-one entertainment system" is supposed to shape one's evenings at home in near future and furthermore stands in communication with the Kinect system. In order to match with current standards, it's going to work with cloud-computing and have an integrated livestream-support that allows to transfer games immediately to Twitch.tv. The Skype client will be installed as well to ensure, that gamers are able to maintain social contacts during sessions. It is expected, that the Xbox One will be available for sale in November - coming with a price of 499€.
Elitepvpers-Meeting 2013:
That is not enough for you? You would like to enjoy the whole thing with a great community? Then participate in our community meeting of Elitepvpers at Gamescom! You will find more particulars in the following topic:
Gamescom 2013 - Offizieller Thread
The first gathering place is already known, so do not miss this out:
Quote:

The first one will take place 11:00-11:30 IN FRONT of the south entrance like in previous years.

The second meeting point will be within the exhibition side, which is going to take place around 15:00 and which is also the appointment for this year's photo session.
Probably exactly like last year - same place, same date.
You do not have have the right look for a meeting with the community of Elitepvpers yet? Take a look at our merchandise shop, you will definitely find the right thing:
Shop: elitepvpers Merchandise
.... and enjoy Gamescom
Yours,
the Editor-Team