LEVEL UP! 5 Million Users
We have finally made it, another jackpot has been hit – DING DING DING. Not only is elitepvpers celebrating its 9th anniversary this year, we have even taken just another step towards an 8-digit number of users. 5,000,000
- this is a large number that
you
, as one of our users, represent. You are a swarm of enthusiastic gamers that is making e*pvp what it is: one of the world's largest gaming platforms in our world wide web, the Internet. We are deeply grateful for you making this project that we are supervising into something this diverse and colorful.
But where will the future lead us?
The answer is obvious: world domination!
Apart from that, we will be having several improvements for you this year, which hopefully you enjoy. Especially when it comes to Black Market, we have a few improvements in the planning in order to make things as easily as possible for you. But also in other fields, we will try to provide you with as many improvements as possible. This will for instance include "Polls & Suggestions" forum being split and giving you a designated "Suggestions" forum in which you can suggest further improvements for elitepvpers. The purpose of this change is of course to make sure our users don't miss out on the chance to participate and allow you to get creative. Last but not least, there will soon be a merchandise shop, which we are currently establishing.
TL;DR Prize competition?
Prize competition!
It is always difficult to find a prize competition suitable for each and every user and this is why we are trying multiple challenges this year so that everyone can participate.
The Challenges: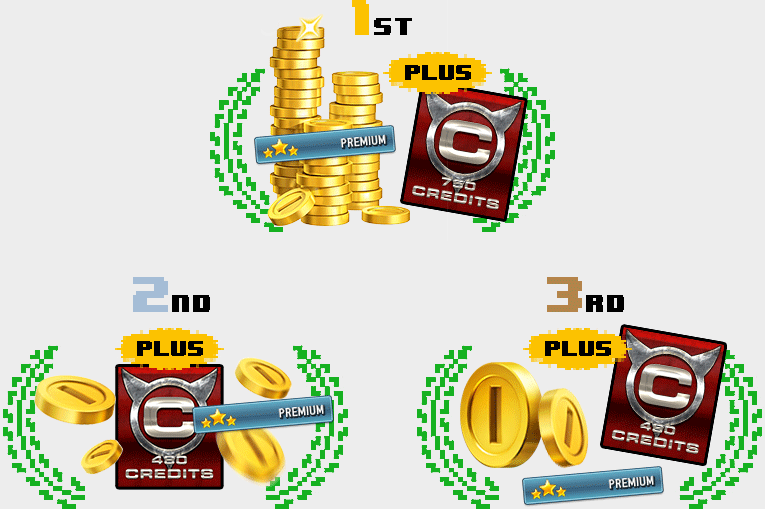 1. 3-year Premium subscription, 520 elite*gold, 750
DamnCheaters
Credits
2. 1-year Premium subscription, 390 elite*gold, 420 DamnCheaters Credits
3. 1-year Premium subscription, 260 elite*gold, 420 DamnCheaters Credits
4.-10. (chosen by random drawing):
A pot including:
3x 260 elite*gold
2x 1-year Premium subscription
1x 420
DamnCheaters
Credits
Show us your best!
Your elitepvpers Team