Simultaneously with the release of the "Imperial Edition" the team of Bethesda Softworks and Zenimax online also revealed the new trailer with the title "Arrival". Though the trailer seems more like a clip, the pre-order editions offer versatility. We have taken a closer look on the different opportunities to purchase the game.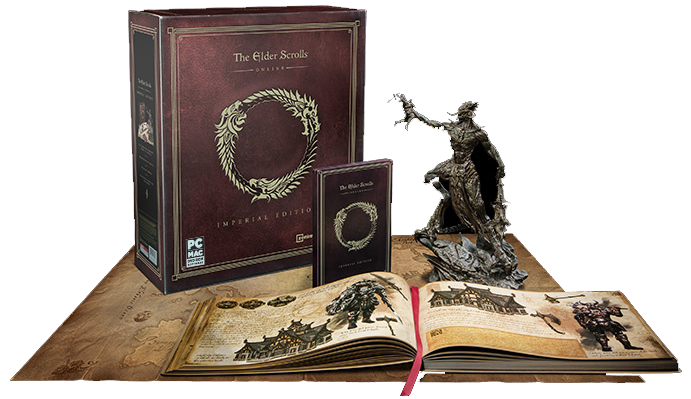 The Imperial Edition (~80€)
A 12″ statue featuring Molag Bal
A 224-page illustrated guide for Tamriel
A 21″ x 26″ printed map
Exclusive collection of digital content
The Standard Edition (~55€)
Play in any alliance with anyone
A loyal pet
4 additional treasure maps
5-day pre-start (only for PC and MAC)
The vesion for PC and MAC is digitally as well as in specialist shops available. For those, who do not want the physical items and save some money, they can order the
digital version on the official website.
Further information regarding all versions and local dealers are available on this
website
.
---
The Trailer shows how the representatives of the three alliances fight against the attack of Molag-Bal and let their quarrels go.
What do you think about the offers and the trailer?
Source: