I guess we were happy way to soon. Fortnite has launched the pre-registration Event today for the upcoming iOS Version of Fortnite. As expected the "Invite-Event-Page" has crashed several times. According to Paul Tassi, a contributor of Forbes, the Invite Codes for the successful Battle Royale Shooter Fortnite, will be sent out later this week.
He claims to have spoken to the Epic Creative Director Donald Mustard. He seem to "confirm" the statement from Paul. But thats not only ongoing thing. As we know by now, Epic Games will send out the Invitational codes including 3 more codes, in order to play with a whole squad. The interest in Fortnite for Mobiledevices is enormous! So patience is the only key for the moment. If we can believe the words of Paul the process may take up to several months, since content creators and streamers will obviously get their codes earlier in order to preview the game on mobile devices.
How ever, if you have not registered yet, for the closed Beta of Fortnite for iOS Devices, you can do that
.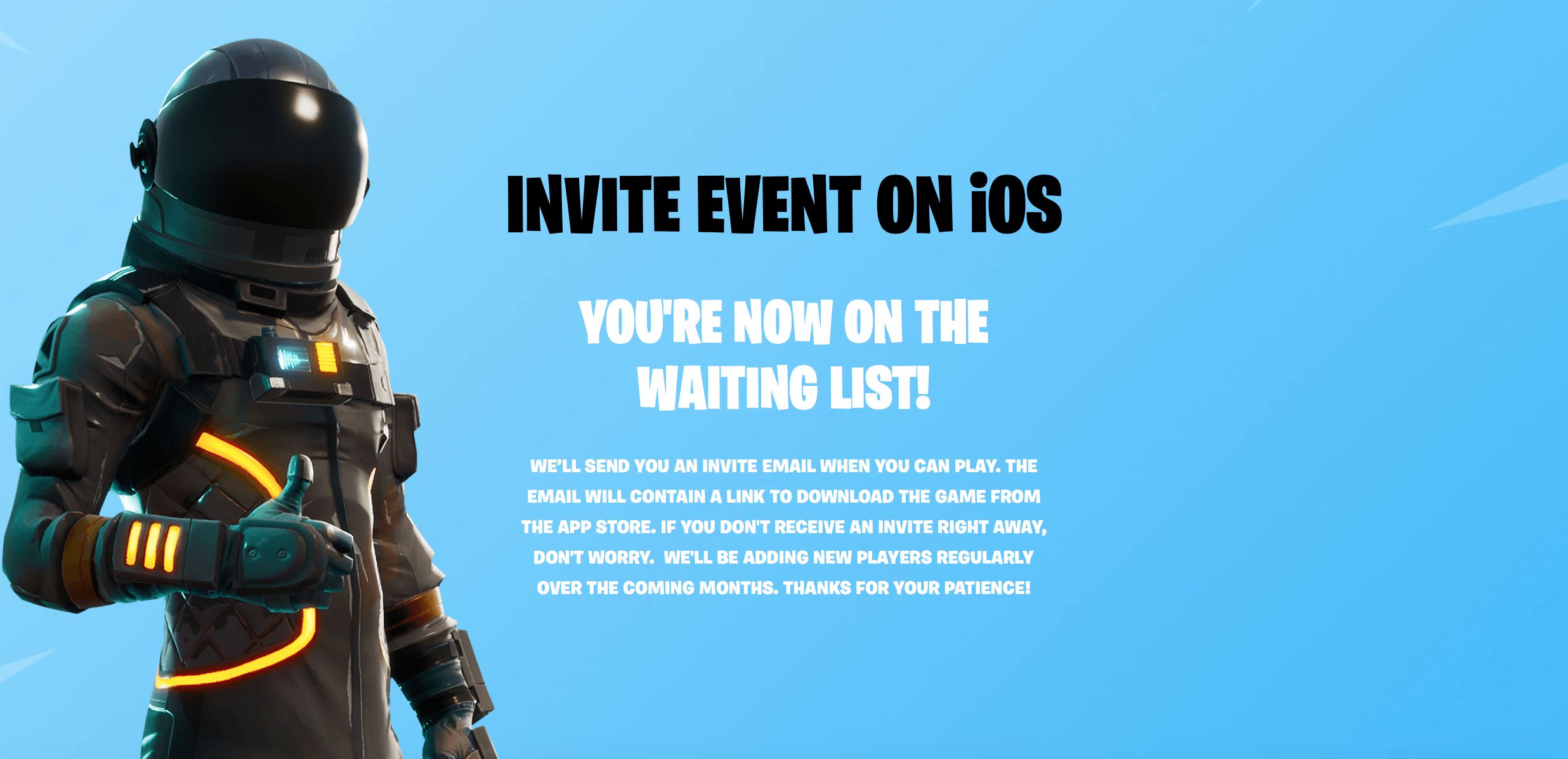 All we can do for now is practice in patience and hope for the codes to be sent out as soon as possible, i wish everyone good luck with receiving their codes.