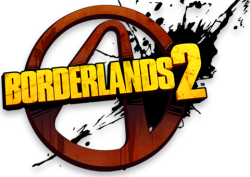 Entwickler Gearbox hat bestätigt, dass die neue DLC-Erweiterung für Borderlands 2, welche den Namen "Mr. Torgue's Campaign of Carnage" trägt, am 20. November auf allen Plattformen erscheinen wird.
Nach Angaben des Entwicklers wird das Add-On "Spieler herausfordern, alles zu bezwingen, was der stupide Mr. Torgue für sie in seinem "Badass Crater of Badassitude" zu bieten hat.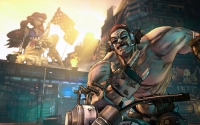 "
Der herausfordernste Borderlands Add-On, insbesondere mit einer komplett neuen Story, den es bisher gab
", preist Gearbox die neue Erweiterung an. Vielversprechend bejaht der Entwickler auch neue erbeutbare Gegenstände sowie die Währung "Torgue Tokens", die speziell für die neuen "Torgue-Waffen" benötigt wird. Außerdem dürft ihr euch auf neue Skins und Bossmonster wie "Pyro Pete", "Motor Momma" und "Badassaurus Rex", die es zu bezwingen gilt, freuen.
Demnach wird der DLC am 20. November herauskommen und für Besitzer des "Borderlands Season Pass" kostenfrei zugänglich sein. Eigenständig fallen Kosten von 800 Microsoft Points beziehungsweise 9,99 Euro an.
Hier der der zugehörige Trailer:
Freut ihr euch auf den demnächst erscheinenden DLC? Findet ihr die zahlreichen neuen Inhalten, insbesondere die neue Story, angemessen für einen DLC?
Teilt uns eure Meinung mit!
Quelle
:
,