A happy Cyka Blyat to all current and future CSGO players!

Today is the grand opening of our latest project and we can't wait to see you grabbing all those rare item skins! We are talking about our new case opening site: elitecases!



---
What is elitecases?
---
In a nutshell: An alternative to Steam's standard case system. But without having to play games to earn them and without those annoying weekly limits! You can open as many cases as you want and transfer the obtained skins directly to your Steam account.

---
How does it work?
---
First you log into elitecases with your Steam account and increase your balance with the help of the green button in the top right corner (you can
not
use your Steam balance). You're ready to go!
On the front page you see all cases we have in stock. Click one of the cases to see what skins you can obtain from it. Afterwards, click "Open" to start the the roulette and get your skin. You can also do free test spins, though you will not be able to keep the skins this way. By the way: If you don't like an obtained skin, you can sell it for its value in credits again!
Before withdrawing the skins to your Steam account you have to add your Steam Trade URL to your profile. You can check how to do that in our
FAQ
. After adding your Trade URL you can go to your elitecases inventory and withdraw your skins. You will receive trade offers via Steam that you simply have to accept.
---
Which payment options do you provide?
---
Among others we support SofortÜberweisung, credit/debit cards and mobile payment. Additionally you can pay anonymously with one of the many crypto currencies!
More payment options will follow, see
outlook
---
Outlook
---
There is more to come! Besides numerous other elitepvpers features (e.g. automated bumps) we will also work on elitecases updates. In the future you will be able to pay with skins from your Steam inventory, PaySafeCard and, most importantly, with elite*gold!
---
Social Media
---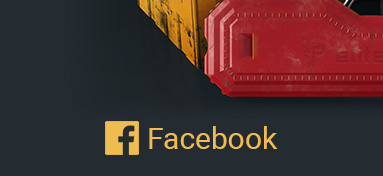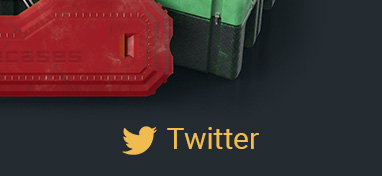 Be awesome and share our sites with your friends and CS:GO buddies!
By the way: The revenues from elitecases will directly go into further improving elitepvpers!