A wonderful spine-chilling day to everyone!
On the 31st of October it's that time again: Halloween 2017 is just around the corner and elitepvpers prepared an event for the community. Spooky monsters and scary grimaces as far as the eye can see, a view that even MrSm!th blanches with fear. It will be decorative, pumpkins and rivets must be pulled out again. Meat and drink in the form of sweets, let's see if it fits our needs. It will be an adventure for young and old, but who will win this time?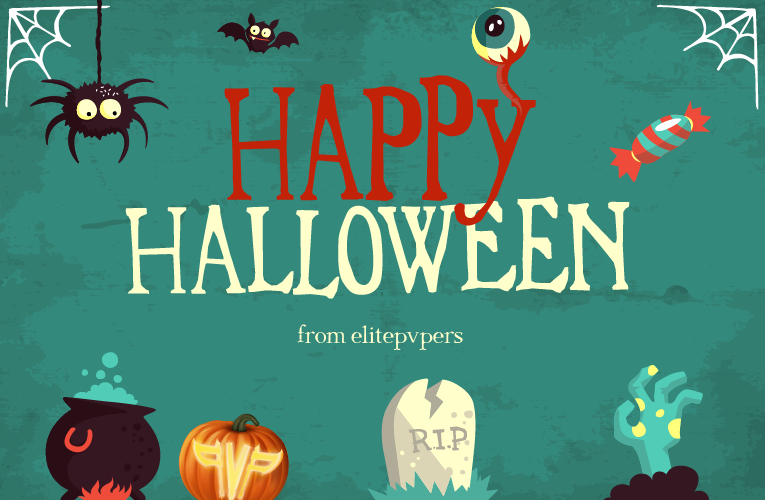 ---
[QUEST] Be the best in Destrox stupid decoration madness and collect prizes!
---
Quote:

Dear my young monsters and ghosts!

It is time for a new adventure. This time it's all about the best Halloween decoration of our community in 2017. We could be accused that this spectacle is becoming an old lyre, but elitepvpers is also a traditional club — that's like Germany's Next Topmodel for elitepvpers; just different.

The focus will be on Halloween and how you realize it. Whether a stunning scary costume, a crazy house decor, a decorated workplace or a dreadful video-game setting — you can choose just about anything, as long as it's about Halloween. For further information, please check the requirements below.

Do not forget one thing: In brightest day, in blackest night, no evil shall escape my sight. Let all who worship evil's might, beware my power, Green Lantern's light!

Dreadful greetings,
Destrox

---
The decoration challenge:
Make a photo of your Halloween decoration (please add a piece of paper with your nickname and date), or try to capture the perfect Halloween setting in your favorite video-game.

Upload your image to epvpImg and post it in this thread, but remember that only one submission per user is allowed. A small text, in case a more detailed explanation is necessary or helpful, cannot harm anyone.

Our internal jury of horror will look at every entry and determine the winners. The criteria are creativity, quality, effort and relevance.
Rewards:
As always we collected some fantastic prices for your efforts. So get dressed and send us your best Halloween pictures.
1. place: 1 Year Premium + 520 e*gold + CoD WWII-Preorder Key
2. place: 1 Year Premium + Cuphead Steam-Key
3. place: 520 e*gold
Find the pests:
Small ghosts and other spooky creatures have hidden themselves all over the board. Find them and see what happens!