Hey you! Yes, you BlackMarket user over there!
Tired of creating yet another post each and every time you want to bump one of your trade topics? Do you feel annoyed by the complex rule set regarding bumps? Or have you even received a warning for accidentally bumping your threads too early?
Worry no more, for we have the solution!
We are completely revamping our bump system! Because of this, elitepvpers will undergo a short maintenance on
Wednesday, November 9th
. Once we are back online, you will notice this little button in your threads:

One click and your thread will be brought right up to the frontpage. That's it! No more bump posts, no more warnings, just an overall better user experience and more time left to do actually productive stuff
(well, or you might just browse elitepvpers and watch funny videos with kittens)
.
But wait, there is more!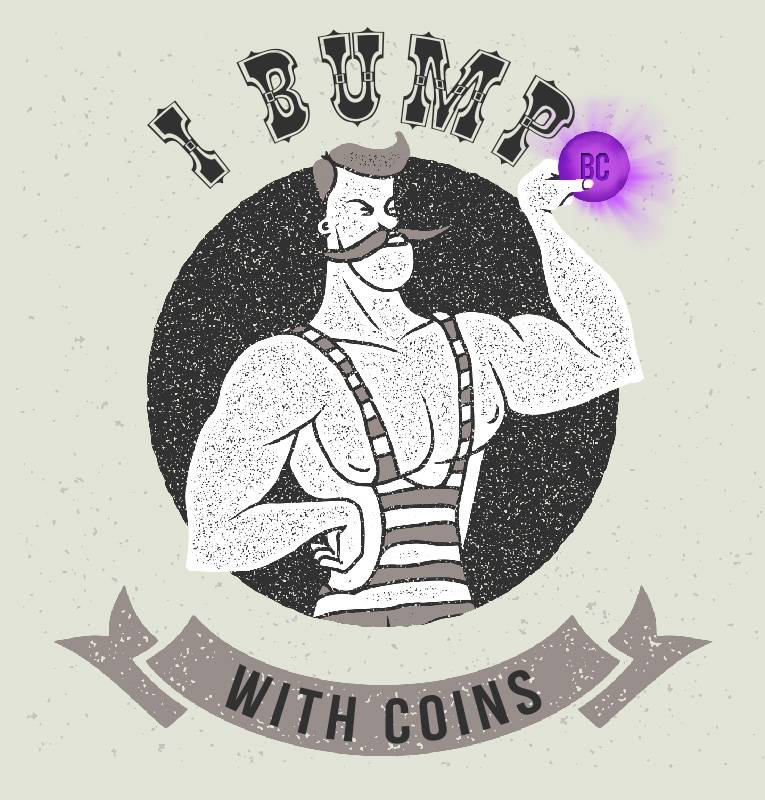 With this update we will tackle another issue that has haunted the BlackMarket for far too long! Have you ever felt as if elite*gold was not as useful as it could be, considering that you can't do much with it? We sure have and it was not just a feeling. Over the years the market value of elite*gold has dropped drastically, because the supply exceeds the demand by far. This is to the disadvantage of many users, which is why we are constantly working on new opportunities for you to use your elite*gold - and this is one of them.
Introducing Bump Coins:
Once the new bump system is active, you will be able to shorten the waiting time between bumps in certain forums (esp. the BlackMarket forums) with something we call Bump Coins, which can be purchased exclusively with elite*gold.
After bumping one of your threads you cannot bump the same thread again for a certain period of time (usually 24 hours). In that case the button will look like this:

However, by using Bump Coins you will able to halve (and even quarter) this period to gain more attention for your threads. Whenever you can bump your thread with coins, it will be indicated by a little Bump Coin icon on the button:

If you click on it, this tooltip will pop up showing your options and your Bump Coin balance: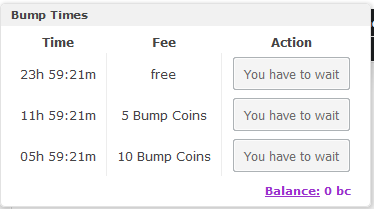 The shown options may differ from forum to forum, like the actual waiting time itself. You can always find the forum-specific bumping rules down there by the posting rules in the footer:

There will be several Bump Coin packages with different sizes available and even a discount of up to 25% depending on how many you purchase.
By the way, because this system will make bump posts obsolete we will no longer allow them (although there is obviously going to be a period of grace) and purge existing ones. So you will not only have an easier life, but also a cleaner BlackMarket, Win/Win!
To Be Continued...
That was still not all! Along with this there will be a major change to how we deal with scammer accusations this month, which will heavily improve your trading safety! There are only a few adjustments left to be made.
And of course we are working on expanding the new bump system. There will be an API for the developers among you, and more fancy features vastly improving your experience and the capabilities of elite*gold will follow. Expect great things in the following few months!
Have fun with this new feature and trade safely,
Your elitepvpers team
---
Update from 01/25/17:
Quote:

Originally Posted by

Luke

We've added a new patch with the following modifications some minutes ago:

- Thread titles are now shown bold after a thread has been bumped
- A "Last Bump" column has been added to the forum overview which shows the last explicit bump date and time of the thread owner
- minor bugfixes

Those changes mainly aim to let the trading forums look active again as they were before we've introduced the bump addon.
Update from 11/13/16:
Quote:

Originally Posted by

Luke

We've applied a new patch with the following changes:

Due popular demand foreign posts (= not from the OP) will now bump threads
A bug has been fixed which had a negative effect regarding the bump time, when a post got deleted in a thread. Of course we'll compensate all users for this problem.
A bug in the forum-quota calculation has been fixed, which prevented some users to bump their threads, even if they haven't met the bump limits.
The "mark all forums as read" function is now working again.

If you still have issues, please let us know.