Some weeks ago the first rumours circulated about a new MMORPG created by the studio Bio-Hazard Entertainment. In the past, one could only speculate but now it is certain: The development is running and its focus is the Harry Potter series of novels written by the British author Joanna K. Rowling. Rightholder Warner Bros. approved the licences which is now hold by the Jamaican team. The licence is limited to the development of the game and its beta phase. The release of a final version has not been allowed because the US-American movie and television society wants to make a decision at a later date.
According to Bio-Hazard Entertainment the role playing-game is said to offer all fans of the story around the wizard Harry Potter the opportunity to dip into the world of Hogwarts. Participating with a self created wizard in the fight against the dark forces, mastering new abilities, entering in competitions for instance the Quidditch championships - all those feature are said to be implemented and will let everyone experience an unique adventure. Furthermore, with Beauxbatons Academy and Durmstrang Institute, two other wizardly school. On the official website two persons responsible commented on the development and hope for the cooperation of all stakeholders.
"With the support and devotion of Harry Potter fans and MMO players it gives us the motivation and drive to make this production beyond anything you would ever expect. This MMO is allowing YOU to design the MMO, what you want to see and what you expect to see. Your ideas, comments and feedback really improves the experience you will have in the MMO, providing the team with details and ideas that can make this production even better.", so Bio-Hazard Entertainment.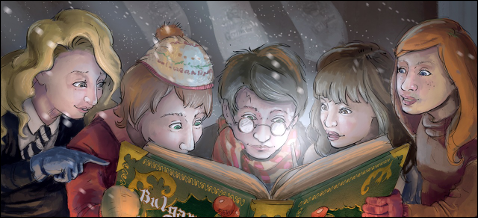 Now it is your turn! Are you keen on this MMORPG in the manner of magic and have you trust in the success of its development? Will Warner Bros. transfer its licences completely even though not many games, which has arisen from a book, have been a bestseller?