Ubisoft feiert seinen 30. Geburtstag und das wird mit Geschenken an die Community gefeiert, jeden Monat habt ihr die Möglichkeit ein gratis Game von Ubisoft abzustauben. Im Juli erwartet euch nun kein geringer als Sam Fisher auf seiner Mission gegen das Böse.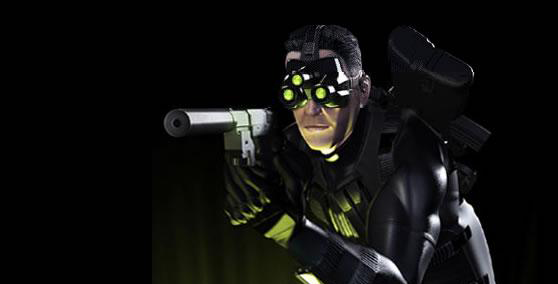 Ab dem 13. Juli könnt ihr den Tom Clancy Klassiker downloaden, bis dahin habt ihr noch die Chance auf "Prince of Persia: The Sands of Time".
Einzige Vorrausetzung für den Download ist ein Uplay-Account oder eine Mitgliedschaft im Ubisoft Club. Das Spiel selbst hat keinen DRM-Schutz oder Account-Bindung.
Der Stealth-Shooter erschien ursprünglich 2002 und bot für damalige Verhältnisse eine Top-Grafik und eine erstklassige dynamische Beleuchtung der Spielwelt. Diese erlaubte es dem Spieler verdeckt, aus den Schatten heraus zu agieren. "Tom Clancy's Splinter Cell" ist vor allem deshalb der Mitbegründer des Stealth-Genres.
Solltet ihr also noch keine Gelegenheit gehabt haben mit Sam Fisher auf die Jagd gegen georgische Superschurken zu gehen, ist dies nun der perfekte Zeitpunkt.
In diesem Sinne:
Quote:

American Soldier: You've come to save us! Where are the others?
Sam Fisher: It's just me.
American Soldier: Aw, ****.