Currently a new rumor going around that says that Mass Effect 4 should appear in the spring of 2015. Furthermore, there are already a lot of information at this stage to the next part of the Mass Effect series.
Turning now to page
reported that they received information from an internal source, which says that there is already a target publication date for Mass Effect 4. So far there is still no official confirmation for an announcement, let alone a release date, but probably a publication in Spring 2015 will be sought. In addition, the following words could be interesting to see which are the end of the conversation between B-TEN.com and the internal source, like:
"If I were you, I would play the Mass Effect Trilogy before the next spring."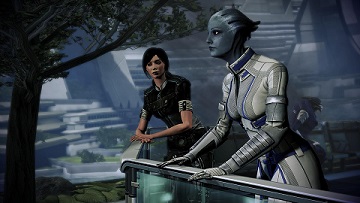 Official information can therefore probably only expect at this year's E3. According to the internal source, rumors are neither Bioware nor of Electronic Arts commented on the upcoming Mass Effect 4, denied or confirmed.
What do you think of when "Mass Effect 4" will be officially confirmed or published? Are you looking forward already to the next part of the Mass Effect series? Tell us your opinion and discuss "Mass Effect 4"!