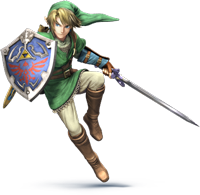 The producer of the upcoming Wii U Zelda game speaks positively about the project. He also said that the game will be using the Wii U GamePad in "diverse ways". None of whom were specified.
In the interview the producer was asked several times about his comment that he's "tired" of those kind of game. His reply was that the quote was misinterpreted and he's bored of making games with the same based formula.
"When I say I'm tired, I'm not talking about making Zelda, but rather, the same constituent that has been used to make Zelda up until now," Aonuma said. "While on the subject, in regard to how we've always done things the traditional way until now: 'Why does it have to be traditional?' That's the question I've been asking myself."
Aonuma argued something that is "traditional" is something that, in a sense, copies from the work that came before it. By continuing to do this, a franchise's uniqueness can fade away, he replied.
"So, by no means, am I tired of it," The producer added. "Rather, the more we change it, the more I get fired up. Having someone think 'Huh? Is this Zelda?!' at first, then 'Oh, it is Zelda,' is what we're going for."
Source
I want to thank Ares for the help/support! You are such an amazing person and I really appreciate all you did for me.
PS
I'm not sure if the title has to be different or not. This is my first time ever writing news.