Richard Carillo, the head designer of Splinter Cell: Blacklist reveals in the new developer diary video the details regarding cooperative gaming.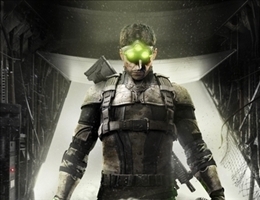 Ubisoft has uploaded another developer diary video with the main focus on presenting cooperative gaming for two players. One of them controls Sam, of course, while the other player controls the former CIA agent Isaac Briggs.
The co-op mode in Splinter Cell: Blacklist is going to be more directed to the main story of the game and it is going to contain four types of missions and 14 maps designed in a way that the player is offered several various ways of completing the missions. For those who prefer local co-op split screen gaming here is good news: Blacklist included this option too.
And finally, please check the video which reveals some details about Isaac and shows how the co-op gaming looks like in motion. And for those who may have forgotten, Splinter Cell: Blacklist for PC, PS3, X360 and Wii U platforms arrives in our stores on 22nd August.