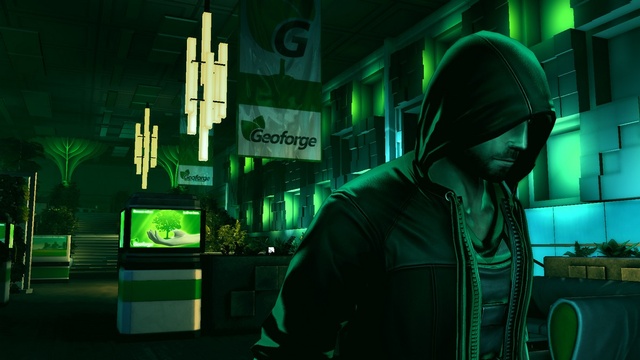 This game will be released by
for Xbox 360 and PC next year, and has been showed at
Gamescom
.
The plot of this game is simple, you woke up inside a dance club without any memory of how you got there nor what were you doing there, and when you notice, you have been bitten by a vampire and transformed into one of them.
You will be in the boots of Eric Bane, the protagonist of this third person supernatural stealth game.
As a player, you decide how you want to play, if you want to be a pacifist, there is always a way to sneak past every single enemy in the game, well....except for bosses, obviously. Or, if you are the kind of gamer that likes the taste of blood, Bane will satisfy your needs, as for him to perform different skills, he will need exactly that, blood, which you can acquire by simply taking it away from others.
In this game, you won't be given any sort of guns or martial arts, all you have for your offense are your bloodsucking abilities and the limited-use special skills, making this game a whole challenge for players, as every room you come by, will be a puzzle for you to solve.