[Price Image + Features]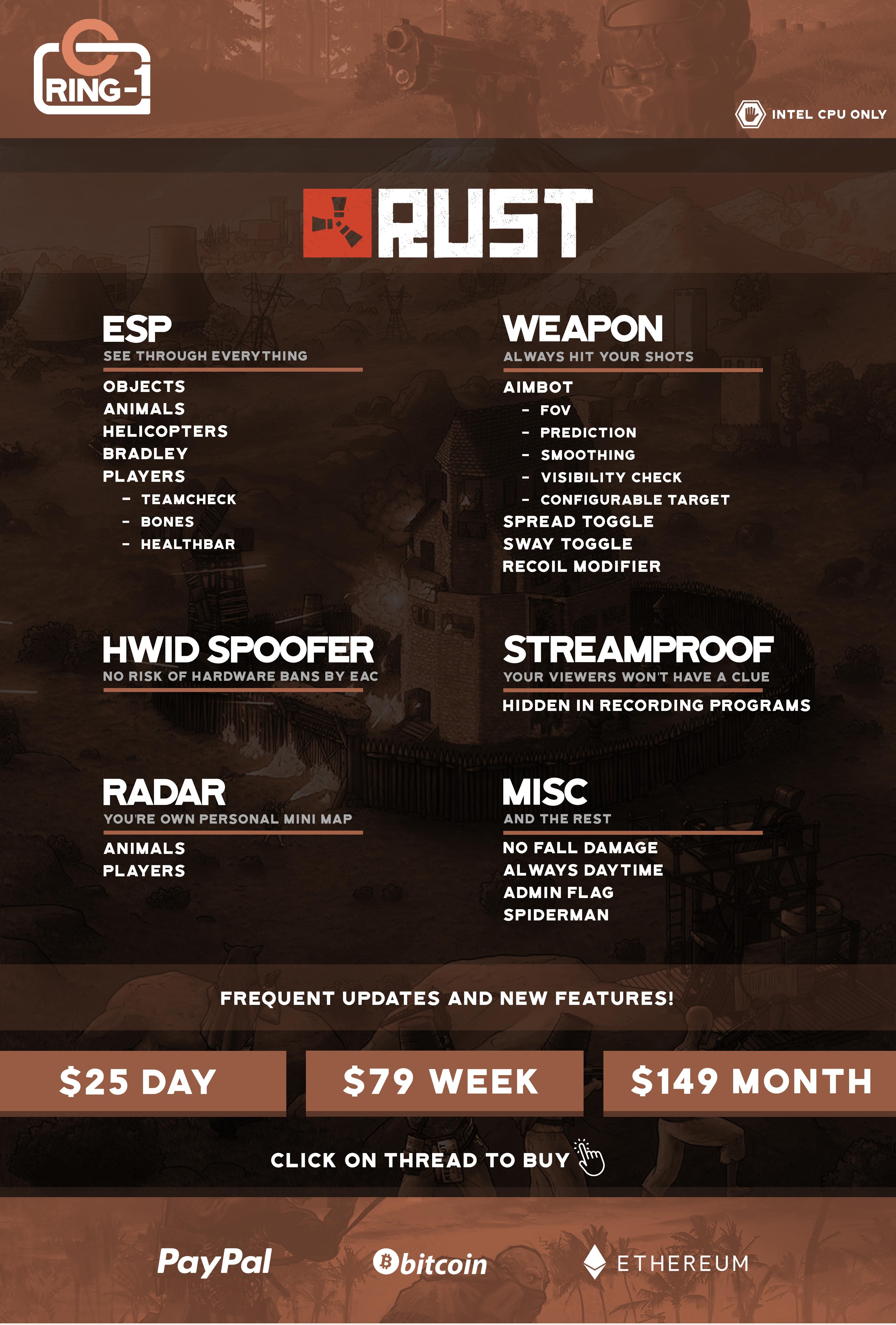 New Features added that are not on image:
- Thick Bullet
- Silent ORE farming
- Bulletspeed Multiplier [You can set this from 1x up to 1.48x (48% faster bullets/arrows!)

[Prices:]
[$150 USD - Month]
[$80 USD - Week]
[$25 USD - Day]
(BITCOIN ONLY FOR DAY KEY)
[IF using Bitcoin]
[$140 USD - Month]
[$70 USD - Week]
[$25 USD - Day]
Payments Accepted:
Bitcoin
PayPal
Zelle
Cash App
5% OFF ALL Bitcoin Payments! Can be applied to Week,Month subscriptions ONLY.
Anticheats:
- EAC Anticheat: Undetected
- EAC Spoofer: Undetected
- Never play on accounts that you afraid to lose, always use VPN and our Spoofer to keep your PC safe.
[MENU PREVIEW:]
[ESP Preview:]
[Menu Silent Farming]
[Bulletspread Multiplier]
[REQUIREMENTS]
- Windows 10 (
1809
+
1903 + 1909
)
- Intel Processor