NewZ Cheats
. Our NewZ Cheat have aimbot with no spread\no recoil, almost every shot is perfect! Cheat show you all enemy, friends, explosive, all in game loot and other stuff.
Misc features like force day, no reload, instant pickup and etc will give you a big advantage!
::Windows Supported::
Anticheats:
-
FAC Anticheat: Outdated
Game Version:
- Latest(Steam or Client)
- Supported All Game Modes
Features:
Aimbot:
- Aimbot FOV Marker
- FOV
- Aim at Zombie
- Aim at Player
- Target Bone (Head, Chest, Groin)
- Aim Key
Visuals:
Players\ZOMBIE\ITEMS\VEHICLES Settings:
- Limited Distance
- Show Line
- Style Line (Center, Top, Bottom)
- Show Distance
- Show Name
- Show Health
- Health Display Style (Text, Bar)
- Healthbar Style (Right, Left, Up, Bottom)
- Healthbar Border Style (Border, Background)
- Bar Width
- Healthbar Inversion
- Show Current Weapon
- Show Player Reputation
- Reputation type (Text, Number)
- Show Player State
- Show Box
- Type Box (3D, 2D)
- Style Box (Border, Edges)
- Change Thickness
- Change Radius
- Show Skeleton
- Change Head Line Skeleton
- Change Size Line Skeleton
2D Radar:
- Show Zombies
- Show Players
- Radar Customization
Misc:
- Unlimited Stamina
- Force Day Hack
- No Recoil
- No Spread
- No Sway
- No Reload
- Instant Pickup
- Player Lift Up
- Fast Use
- Auto Disconect
- Health % for Auto Disconect
- Show Crosshair
Settings:
- Fully customizable colors for esp\text.
​
::Screenshots::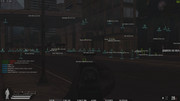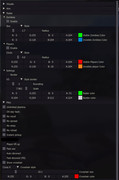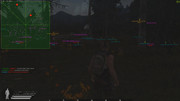 ::Video::
---
Purchase Cheat:
Supported Payments: WebMoney, QIWI, Yandex Money, Paypal, Skrill, Bank Card, Steam Wallet, CSGO and Dota Items.
1 Month: Purchase Now
*You will receive your cheat on your email withing 12 hours or earlier.*
---
Contacts for purchase:
banek192#9576 (Contact me here if you are English speaking user)
940800
banek192
E-mail:

[email protected]

PM at Elitepvpers: Send PM