After "Grand Theft Auto III" and "Grand Theft Auto: Vice City", the US-American publisher and developer Rockstar Games releases another part of the action game series, a remastered iOS version of the game "Grand Theft Auto: San Andreas", which was originally made in 2004. This time, in opposition to the previous portings, Android and Windows users are going to get the game as well. However, Apple products have the precedence right now. For 5,99 euro you can dive into the world of protagonist Carl "CJ" Johnson and experience the well-known adventures. Approximately 1,63 Gigabyte is the disk space requirement for iOS devices according to the
official product description
, which also contains the supported devices, respectively the supported generations. Therefore, due to the improved graphics "Grand Theft Auto: San Andreas" requires at least an iPhone 4s, iPhone 5, iPhone 5s, iPhone 5c, iPod Touch 5. Generation, iPad 2., 3. or 4. Generation, iPad Air, iPad Mini or an iPad Mini with Retina Display.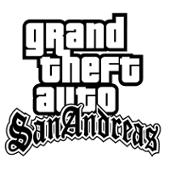 In terms of the graphics they have worked on the shadows, which are now more detailed and more dynamic, and at the same time they improved the visibility significantly. Whilst the PlayStation 2 version lacked in varying colours every now and then, the developer from overseas optimized the complete range of colours. Additionally, some changes have been made to the characters and the characteristic vehicles.
And now it's your turn! Let us know about your opinion on the porting of the game. Is it worth buying remakes in general, and is this game worth six euro?