The opening of E3 was a fascinating spectacle. At the beginning, Microsoft was allowed to present its newest achievements and started the fair in Los Angeles with the introduction of an upcoming Metal Gear Solid part: Metal Gear Solid V - The Phantom Pain. To the astonishment of the fans, MGSV is set in a totally open game world with numerous new features. You can find in our picture gallery which innovations are exactly contained.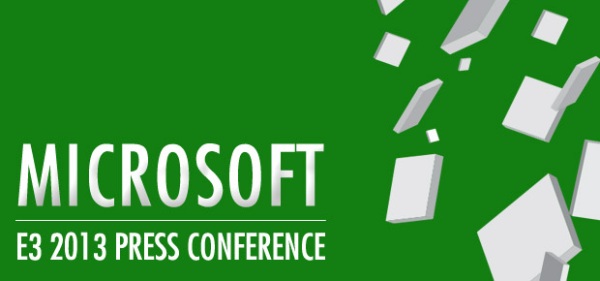 After a short introduction of the attending Microsoft spokespersons, initial information regarding the XBox 360 were announced. Even though Microsoft wants to specialise in the XBox One, they are going to provide full support for the "old" console, the XBox 360, and also introduced a game, which will be released for the XBox 360: World of Tanks. It was furthermore delivered, that an existing XBox LIVE Gold membership will be maintained and is said to be compensated with 2 free downloads.
Minecraft is also said to be available for the XBox One, because over six million players are at least playing in the world of blocks. A gameplay of RYSE - Son of Rome and Dark Souls 2 was released as well. The wonderful and fascinating mechanics of Project Spark overwhelmed gamer as well as spectators. A game, which one has not seen before: The whole game world can be created and modified on your own, with the support of SmartGlass, which is said to additionally serve as a remote connection to the console in order to allow multitasking.
Fans of video editing can be glad. An integrated record function encourages to record ingame material, to directly edit it on the console and then to upload the clip. Furthermore, a partnership with the streaming platform Twitch.tv was announced, in order to provide an opportunity to broadcast live and to make it accessible for everyone without additional hardware.
Battlefield 4 was probably one of the most expected games at E3. The initial presentations were marked by breathtaking graphics. Details about the multiplayer were admittedly not revealed, but the singleplayer fans got served with delicacies. Following this, another shooting game was unveiled with a cinematic trailer: Halo.
Near the end of the press conference, a three minutes lasting TITANFALL gameplay was shown and the price of the XBox One was made public: 499$ in the United States and 499€ in Europe.
If you are interested in watching the recording of the stream, take a look
here
.
In order to get to the picture gallery, click
here
.
What do you think about this presentation and press conference of Microsoft?
Source:
Microsoft auf der E3: Vorgestellte Neuheiten