The wolf is among us - publisher Telltale Games has announced the realization of "Fables". Telltale wants to make the hidden lifestyle of mystic and fairytale-like beings amongst humans a reality with the game "The Wolf Among Us", which was originally a comic book series created by Bill Willingham. There is no definite release date so far, but a release around summer this year is to be expected. This game will be available for Playstation 3, XBox 360, MAC and PC, in order to cover a large target group.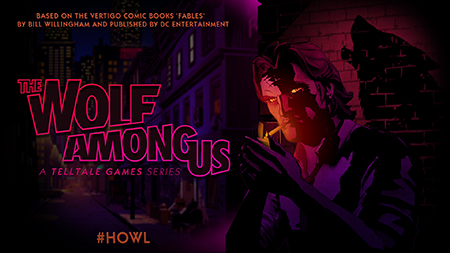 The story of "The Wolf Among Us" takes place earlier in the game, than in the comic series. Gamers slip into the role of the big, bad wolf called Bigby Wolf. Due to different incidents, he lives together with other fabulous creatures like the three piglets and Mr. Toad in exile in New York City - yet undiscovered in our world. The dynamic gameplay is heavily dependant on single decisions made by gamers, who will have to bear all the consequences as a result. Thus, the cold-hearted and dark side of mentioned mystical creatures gets placed more to the foreground.
As already mentioned, Fable-comics are written by Bill Willingham and distributed by DC-Comic Imprint Vertigo. The first edition has been released in 2002, 126 more have been produced until February 2013. In terms of content, the comic is about legendary creatures occurring in mythology, literature and folktales with no copyright. This includes characters like Snow White, The Big Bad Wolf, Pinocchio and many more. These creatures have been chased out of their homeland by "The Enemies" and, finally, got together in Fabletown - a district of New York City.
What do you think about The Wolf Among Us? Are you fans of Fables-comics?