Für Fans des Survival-Horror-Spieles "The Last of Us" aus dem Hause Naughty Dog gibt es schlechte Nachrichten: Wie die zuständigen Entwickler aus Kalifornien auf den sozialen Netzwerken mitteilen, verschiebt sich der Release-Zeitpunkt des Spieles nach hinten auf unbestimmte Zeit. Grund der Verschiebung sei der Ausbruch des Coronavirus in den Vereinigten Staaten. Das Hauptspiel sei bereits fertig, allerdings gibt es andere Probleme, welche den Release erschweren.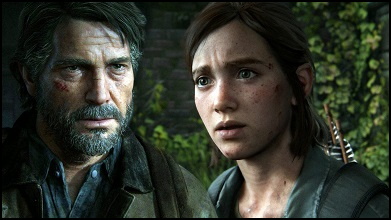 Wie Naughty Dog ebenfalls im Statement mitteilt, habe man "The Last of Us Part 2" wegen Logistik-Problemen verschoben. Man möchte sicherstellen, dass alle Fans weltweit das Spiel zu Release in der Hand halten können. Amazon zum Beispiel nimmt bei einigen Spielen keine Vorbestellungen mehr entgegen, da diese schlichtweg keine Priorität bei der Corona-Krise haben. Laut Jason Schreier, News-Editor auf Kotaku und stets eine stichfeste Quelle, werden in Zukunft noch weitere Verschiebungen folgen. Spieler rätseln bereits, ob die Gerüchte mit dem im September geplanten Release zu "Cyberpunk 2077" zusammenhängen. Bleibt wohl nur abzuwarten, wie lang das Survival-Spiel verschoben wird. Naughty Dog hoffe, dass es keine längere Verschiebung sein wird. Allerdings kann man schlicht und ergreifend nicht wissen, wann die Probleme rund um die Logistik gelöst sind.

Was haltet ihr von der Verschiebung? Habt ihr euch "The Last of Us Part 2" bereits vorbestellt? Teilt uns eure Meinung mit!