Private Battlefield 5 cheat with deadly
silent and normal aimbot
with prediction, No recoil and no spread, as well with wallhack and esp, 2d radar and FireStorm support! BF V cheat is fully customizable!
Magic bullets allow you kill any enemy within 10m thru walls, auto spot will spot any enemy on map and get you XP!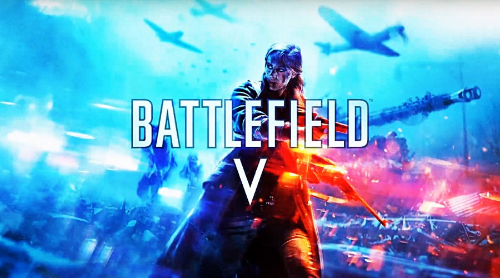 ::Windows Supported::
Anticheats:
-
Fairfight Anticheat: Undetected*
Game Version:
- Latest (x64 bit, DX11)
- Supported all game modes
- Supported BattlRoyal mode aka Firestorm
- OBS Streaming supported!
Features:
Aimbot:
- Aimbot
- Auto Aimbot
- Silent Aimbot (Bullets will hit enemy even if you not aim to player)
- Auto Fite
- Visible Check
- Switch Target
- Aim at Vehicle
- Aim Lock
- Aiming Speeding
- Limit Aim Angle
- Auto Fire Delay
- Aim Key
- Alternative Aim Key
- Aim Zone (Head,Neck,,Butt,Left shoulder,Breast,Left Thigh, Right Thigh)
- Aiming Style (Near Crosshair,Closest Target,Lowest Health)
Visuals:
- Player Names
- Draw Team
- Distance ESP
- Health Bar
- 2D Box ESP
- 3D Box ESP
- Enemy Line
- Skeleton ESP
- Crosshair
- Enemy Chams
- Explosives ESP
- Pickup/Supply ESP
- Bullets ESP
- Pigeon ESP
- Customizable ESP Colors
2D Radar:
- Show Friends
- Show Enemies
- Show Vehicles
- Fullt Customizable Radar
Misc:
- No Spread
- No Recoil
- Magic Bullets (Kill any enemy within 10m thru walls)
- Only Headshot (Kill only to head)
- No Headshot (Kill only in body)
- AutoSpot
Settings:
- Save\load your settings.
---
---
Purchase Cheat:
Quote:

1 Month: ~10$ per month
Purchase now (WeChat Pay, AliPay, BTC, Bank Card or Credit Card and much more methods)
---
If you have any questions:
Note: I don't use Skype and not listed contacts below for any sales (If you find anyone with my name, its fake).
banek192#9576 (Contact me here if you are English speaking user)
940800
banek192
E-mail:

[email protected]

PM at Elitepvpers: Send PM
*
- Please note that cheating is always risk and you should understand this when you purchase cheat. We do our best to keep cheat undetected, but if it will be detected cheat going to update. We dont do refunds once your subscription is added!