Bethesda fights against the prejudice of worse graphics at XBox One and brings the upcoming first-person shooter Wolfenstein: The New Order for both next-gen consoles, Playstation4 and XBox One, with a native Full-HD resolution (1080p) and 60FPS. Doubtlessly a silver lining for the devotees of the new console from the house of Microsoft.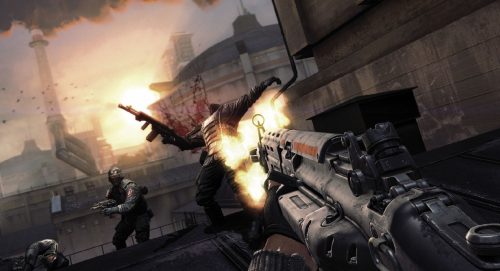 So far no official statement by the publisher exists about the true success of the used ID-Teach-5-Engine by id Software, but now one is confident that the desired gaols will be achieved. The versions for both next-gen consoles will support the currently typical resolution of 1080p and 60 frames per second.
Angela Ramsey, a press spokeswoman of Bethesda, ensures it once more during an interview with
onlsyp.com
(
Wolfenstein: The New Order Will Run at 1080p 60FPS on Xbox One | OnlySP
).