Our friends at
Curse
have been busy bees and created a tool for the currently most popular MOBA League of Legends. The program is in closed beta right now, but don't worry, the elitepvpers community is one of the chosen to receive a bunch of keys. But first off, let's look at the benefits Curse Voice has to offer:
Absolutely Free
No fees whatsoever
No subscriptions
Global server coverage, no lags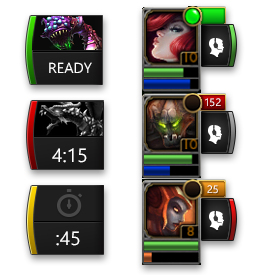 Share Sessions
Easily start sessions in the LoL client or in Curse Voice
Simply copy the session link and share it with your friends
Comfortable In-Game Communication
Simply create sessions in queue or in champion select
See voice notifications through in-game overlays
Champion Ultimate- and Jungle-Timers
Keep track of your teammates' ultimate timers
Automatically keep track of Dragon- and Baron-Timers, if you have vision
Giveaway!
Let's get down to business!
As a special thanks to our Premium members, we have prepared a separate set of keys just for you!
Redeem your keys here:
Curse Voice Beta
Have fun on the Fields of Justice!