For this year's February, the Swedish developer studio DICE has thought about a special event to say thank you to the Battlefield 4 community for the ongoing support and the feedback they've received to the first-person-shooter. The so called "Player Appreciation Month" starts February 1, 2014, and is packed with a lot of surprises, gifts and many new features which are going to be released over the whole month. Within the scope of this event, new players should be able to have a quick and easy start.
To start off, there are daily Battlepacks in which you will find items like "XP Boosts" and special camouflages. During the weekend (Saturday and Sunday), every player who's simply logging in will receive a silver Battlepack, on every other day the same process will reward you with a bronze Battlepack. On the official
online presence
, two shortcut bundles have been announced as well, however there's no scheduled date for those yet. It is already known that both will be free to download and unlock all the pistols and grenades for you. Premium members will get another two packets which will unlock more sniper rifles and shotguns.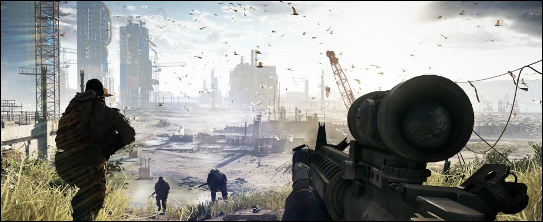 Alongside with the "Double XP" weekend, battlefield fans can also look forward to community missions. Those can only be mastered by using teamwork and helping out other players, as a reward they will bring players gold Battlepacks. Everyone who wanted to take a look behind the scenes and find out more about the work of the developers will probably be able to talk about these topics to those responsible, or at least get the chance to receive an answer during the interviews.
"Increased developer interaction and transparency on how we work is frequently requested from our fans. During Player Appreciation Month, we will host a number of interviews with some of the core developers of Battlefield 4. In these interviews, you can ask them about their line of work, the effort they've put into Battlefield 4, or in the case of our core gameplay designer, what the balancing process of Battlefield 4 looks like.", said DICE-CEO Karl Magnus Troedsson.
Now it's your turn! Do you like the highlights DICE has mentioned? Share your opinion and discuss about "Battlefield 4". The Content Team wishes you lots of joy during the hunt for Battlepacks, XP and more!