Christmas Event 2013
Merry Christmas!
With this greeting we're happy to be able to sweeten your Advent and your holidays once again. By recalling the year, we're looking at a lot of good. Because of the plenty of polite members, Father Christmas was very generous and reserved the best presents for you: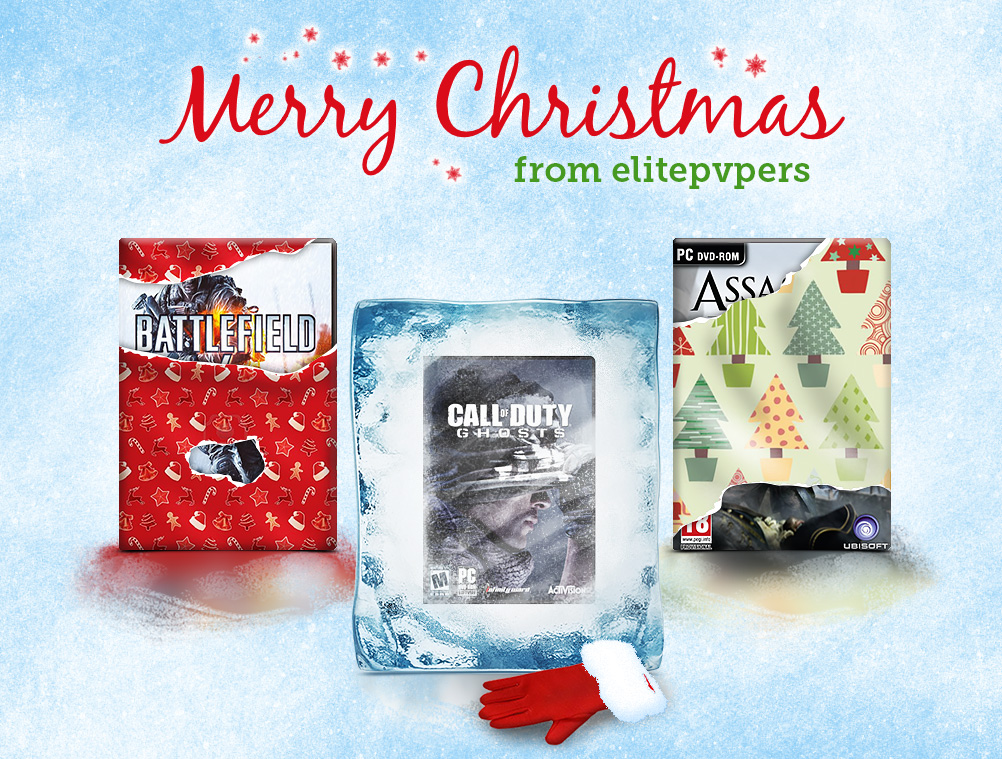 What exactly we're unfreezing for you right now will be announced down below.
Since we're old-fashioned and working without drones, it really wasn't easy to get you that many presents, hence we're expecting a little counterperformance!
As you surely know, we're looking back at a busy year. There were many updates, as for example the recently implemented
new BB-codes
. Changes like that require a lot of time, and we've been lacking in that time to prepare ourselves for Christmas. So now it's your turn! Show us some suggestions for our Christmas decoration and warm us up!
What do you have to do?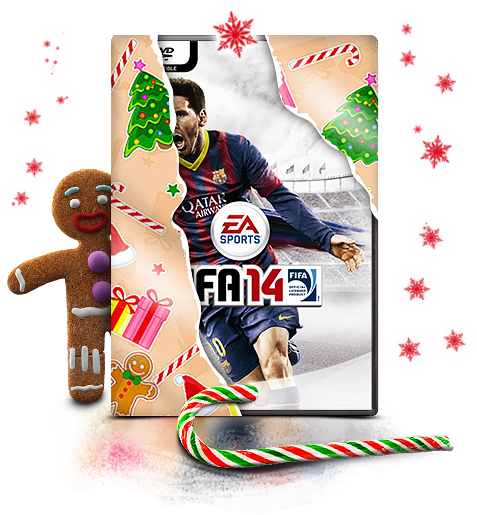 You can choose one out of the following three challenges. Please post all entries in this
separate
thread:
Christmas Event 2013 Contributions
The most beautiful Christmas decoration – real life or ingame
We want to let ourselves be inspired by you! You've made yourself a huge effort with your decoration at home? Well, then don't be afraid to show it to us! Send us a photo of your Christmas tree, decorated desk, living room – it doesn't matter what it is. The only important thing is that a note with your username is visible.
You're not that talented when it comes to decorating your own home, yet you have seen an awesome Christmas setting ingame? No problem, just send us a screenshot that shows the scene!
Christmas baking
Is there anything that can put you in the right mood even better than self-made Christmas pastry? But we wouldn't be a gaming platform if we were talking about boringly normal cookies. We want gaming pastry! Cookies in the shape of your favourite character, or a gingerbread house with a creative caption – there are no limits to your fantasy. Add a note with your username and send us a picture!
Christmas with elitepvpers
Due to the holiday mood, we completely forgot to decorate our desktops! We can't just leave it like that, so listen up, GFX talents! We're looking for the most beautiful elitepvpers wallpaper with a Christmas theme!
Alternatively
, you can send us an appropriately designed picture, if you're better that way. Please remember the note!
Nothing included for you?
That's no big deal! Amongst all the member that liked this post on facebook, we're raffling some more prizes!
But let's get to the really interesting part now! The best out of all the participants will win one of the following prizes: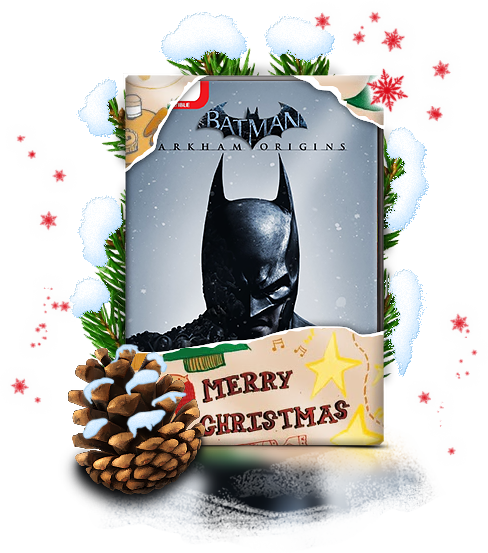 The prizes
1st place
Battlefield 4 + Battlefield 4 Premium + 20 Euro MMOGA coupon
2nd place
Call of Duty: Ghosts + 20€ Steam Game Card + 20€ MMOGA coupon
3rd place
Fifa 14 + 1 year epvp Premium + 20€ MMOGA coupon
4.
Battlefield 4 + 20€ MMOGA coupon
5.
Call of Duty Ghosts + 100 elite*gold
6.
Battlefield 4 + 100 elite*gold
7.
Assassins Creed 4 + 100 elite*gold
8.
Assassins Creed 4 + 100 elite*gold
9.
Fifa 14
10.
Choice of: PSN Network Card, 2100 Xbox Live Points / Steam Card (20€)
11.
Choice of: PSN Network Card, 2100 Xbox Live Points / Steam Card (20€)
12.
Batman Arkham Origins
13.
Payday 2
All prizes are kindly provided by our partner:
MMOGA
How can you participate?
Deadline for entries is December 31st, 2013 23:59 (UTC+1)
The winners are being selected by an internal jury – creativity, quality, effort and whether or not it fits to the topic are what is important
All entries have to be posted in the extra thread: Christmas Event 2013 Contributions
One entry per person allowed
It's pretty much self-explanatory: Trolls will be disqualified
There's even more!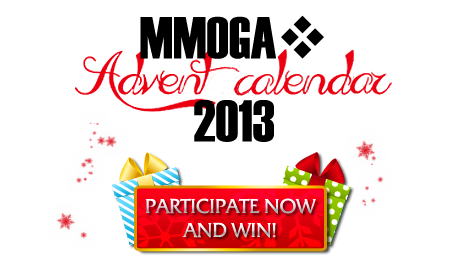 Our partner MMOGA
has also thought about a way to sweeten your holidays. In their Advent calendar there are 100 great prizes which will make your gamer heart leap for joy. Amongst others, you can win an extremely powerful
gaming PC
worth 5000€, the
next-gen consoles
from Sony and Microsoft, and lots of the latest top games. To get a chance to win these amazing prizes, which are sponsored by MMOGA, paysafecard.com, Sofort-Überweisung and others, you just have to leave your email address. You're able to participate up to nine times and even have the possibility to triple your chances by sharing their Advent calendar on social networks.
More information can be found
here
.
And there's still more to come than that!
This year, exclusively for premium members, there's an Advent calendar
made for users by users:
Click here to get to the thread
The elitepvpers team wishes you good luck and happy holidays!

Assets
Logo HiRes
Logo Template
Draft & realisation
Event Team
Ravenstorm
,
Corex
,
Mostey
,
gotstyle
,
MrSm!th
Editors
Hupfi10
,
MrSm!th
Translator
Yusago
Donations
Ravenstorm
(400 e*gold)