GTA V currently breaks with its number of sales all records. After the first day, already 800 million US-Dollar has been pocketed for Rockstar Games and the numbers are still increasing. With a revenue of legendary 1.000.000.000 US-Dollar after only three days, the newest part of the Grand Theft Auto series climbs the throne of the strongest-selling video game in a short time. In order to just compare this achievement: Call of Duty: Black Ops 2 has been the record holder with 1 billion after 13 days.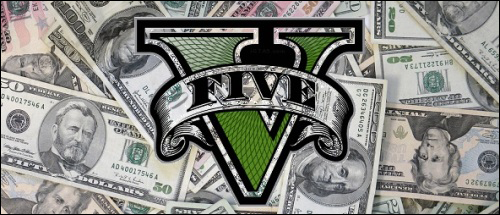 Take-Two CEO Strauss Zelnick
:
"Grand Theft Auto is a cultural phenomenon and Rockstar Games continues to redefine what can be achieved in interactive entertainment. We are incredibly proud of the extraordinary critical and commercial response to Grand Theft Auto V."
GTA V had, according to IGN, a budget of 265 million dollars for production purposes available and was able to cover all expenses in this respect. What do you think about the successful launch of Grant Theft Auto V?