As part of the three new announcements, Valve starts with revelation of ideas for a so called SteamOS. It is about a costless operating system, which has been designed especially for the living room and its TV. During the expansion of the living room, a separate system seemed inevitably so that a software, based on Linux, has been created, which is optimised for the use of wide displays in connection with games.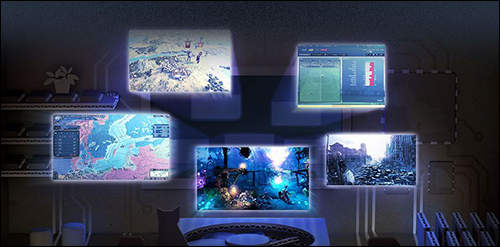 On the official announcement website, the new Steam features has already been introduced:
In-Home-Streaming
This is a feature which provides the opportunity to use all Windows and MAC games, which are contained in your Steam account, in SteamOS. The only thing which has to be done is to boot your PC and launch Steam. Afterwards, a connection through the home network is easily possible.
Family Sharing
The already announced Family sharing is also supported, you can read
here
for further information.
Family options
In order to avoid having the same games like your parents or siblings in the library, a regulation will take place in order to separate accounts, which cannot be looked at by everybody.
If your interest has been aroused, read further details in the
official announcement
.