Earlier today
Paramount Pictures
and
NAMCO Bandai
Games announced the release date for Start Trek the Video Game; which will be released for PC, Xbox 360 and PS3 on April 23.
Pre-orders for the game are going to be up starting tomorrow (December 21) at US retailers, but the game will be purchasable as a digital download for PC and PS3 later.
By pre-ordering the game, players will get the "Elite Officer Pack", which contains:
Stealth Pack

Kirk and Spock stealth uniforms, plus Starfleet Type IV Stealth Sniper Rifle and extra ammo

Brawler Pack

Kirk leather jacket costume and Spock Vulcan Science Academy costume

Kelvin Pack

Kirk Academy Uniform, Spock Officer Dress Uniform, plus Academy Phaser

Kobayashi Maru Pack

Kirk and Spock Kobayashi Maru uniforms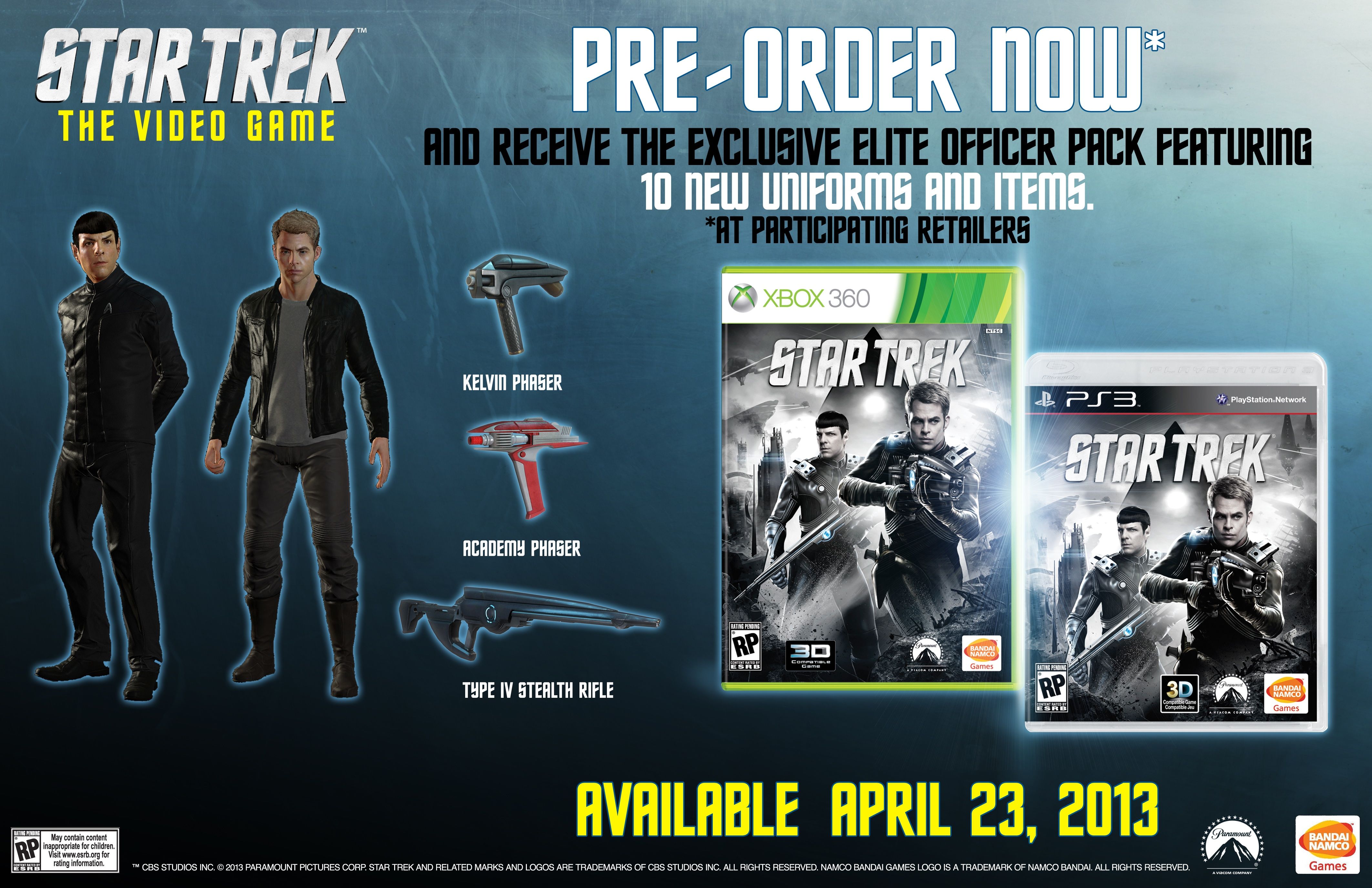 Star Trek the Video Game will be an action-packed combat game, featuring a stand-alone storyline, which continues the adventures of Kirk and Spock as they work together to stop a legendary enemy race bent on conquering the galaxy.
As well, this game will feature a co-op experience, as players will be able to play as Kirk and Spock, during their journey across different planets and battleships.
All the information about this game can be found at their official website
Untitled Document