https://legit-helpers.com since 2016
VALORANT
No Recoil Macros ⭐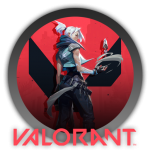 [⭐️] VALORANTs NUMBER1 NO RECOIL MACROS

LEGIT HELPERS provides excellent no recoil macros for Valorant. All our macros were created to give each user the lowest/legit possible minimum of recoil possible. Using our Valorant macros will help you shoot more accurately without controlling most the nasty in-game recoil yourself. This looks completely legit to specators and gives you that slight extra advantage you need to get that Radient rank. Farm kills like a pro!
[⭐️] MEDIA / VIDEOS


[⭐️] SUPPORTED GUNS

We support every META gun in Valorant. Every macro was coded for the specific recoil pattern of each gun and ammo type. We provide overall 12 no recoil macros which can be used accross all game modes in Valorant. We got it all covered. Please be aware, all Valorant guns have random bullet spread. The longer you spray the less possible for a macro to control it. We therefore recommend shooting in bursts!
For a detailed supported guns list, click on the spoiler.


[⭐️] MACRO ENGINE FEATURES

[+] Supporting every mice brand
[+] Supports Intel and AMD
[+] Macro database with over 1500+ macros
[+] Create different game/macro profiles
[+] Save and load up to 20 macros on each profile
[+] Customize your hot- and run keys
[+] Customize each macro strenght
[+] Hide GUI and inject macros from mouse driver
[+] Sound confirmation on macro activation/deactivation
[+] Disable/Enable macro sounds
[+] Repeat macro loops (for guns with extended mags)
[+] Invert all macros (for inverted mouse option users)
[+] Activate a performance mode for low-end PCs
[+] Automatically randomize macro values to look more human
[+] Set a Pause hotkey for the software & macros
[+] Set a panic hotkey to instantly quit the software
[+] Mouse events running through kernel driver
[+] Automatic clean up of traces/event logs after playing
[+] Disable driver after software was quit
[+] Auto updater for direct patches


[⭐️] MACRO RECORDER & EDITOR FEATURES

You want to create your own macro for a specific gun or edit ours? We offer our own unique Macro Recorder & Editor in our software, free of charge. You can create your own macros within minutes and fine tune them for any game you like. Simply record your own mouse movement while countering a spray, fine tune it and then use it as macro.

[+] Record mouse movement and save it as macro
[+] Create new macros in our Editor
[+] Load our own macros in our Editor to edit them
[+] Simple button design for easy macro creation
[+] Advanced users can write macros as plain text
[+] Load and test your macros mid creation
[+] Save macros locally and portable


[⭐️] OUR PRICES

LEGIT HELPERS is different and so is our price policy.
Instead of charging money for every single game/macro pack we offer access to our whole macro database with 1500+ macros and our MacroEditor for a fair price. We believe that every customer of ours should enjoy getting access to all our macros we have to offer without paying ridiculous single game packet prices as other providers are charging. No hidden costs.


➤ Check our full price list right here, starting at 14.99$ for 30 days.

With buying a key you not only get access to our Valorant macros but also to all other games/macros we have to offer, including COD (MW & Warzone), CSGO, APEX, Rainbow Six Siege, PUBG and many more!
[⭐️] TOP QUALITY SINCE 2016

We aren't newcomers in the scene and have proven ourselves legit over the years. LEGIT HELPERS is active and providing top quality macros since 2016. Most of the games we are supporting have been undetected for years. We constantly develop new features for our software, creating macros for new games and improve existing macros for our users. We recently did a full rework of our Macro Engine, providing exclusive security features, a Macro Editor and other useful options to make playing with macros as secure and easy as possible.
[⭐️] OUR WEBSITE


➤ Visit LEGIT HELPERS right here.
Dear epvp mods:
Elitepvpers backlink can be found at the bottom of our front page.