The PlayStation app for smartphones has received a new update that adds a set of expected features that players have been asking for for a while. In addition, Sony has added some improvements that improve the speed of the application.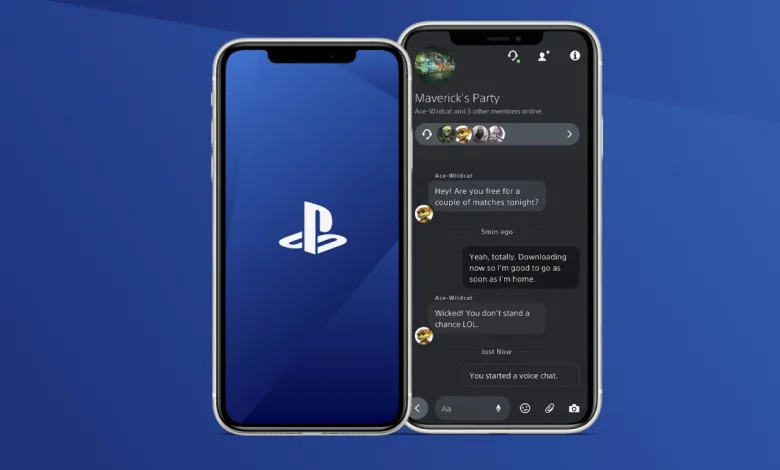 The PlayStation mobile app got a new look last year with special features for the PS5. Sony has become so interested in this application that it has reached the point of listening to the demands of its fans and taking their feedback on it into account.
The new update of the application is only about
30 MB in size
, adding an improvement to the stability and speed of the application on phones. But the most important features that have been added are Mobile Online Status, Change Status, and finally Request Share Screen.
The most important features of updating the PlayStation application on phones:
Mobile Online Status: You can now control your online visibility through the app on your phone. In other words, you can hide from your friends or stay connected through the phone.

Change Status feature: All your activities will now be visible to everyone if you allow the app to do so through the privacy features on your PlayStation 5 device.

Request Share Screen: You can now request to watch a friend play from your phone.
It is noteworthy that the first two features are the biggest demands of the players, as before they were available, the player had to enter his device in order to change his status on the network.
The PlayStation app is developed by the Mobile Devices division of Sony's PlayStation division. It allows users to access features from the PS4 and PS5 consoles in a convenient mobile app. Sony has released several updates to the app on Android and iOS. The update adds a new feature that players on the PlayStation 5 may use to customize their app experience.
Recently, the app got an update that allows players to browse the PlayStation Store, read news from messages, chat with friends, and access storage from their devices' console while resting. Additionally, users can download games and downloadable content to devices while using the app.
Do you use the PlayStation application on your mobile phone, what do you think of these new features?
Sources:
Google Playstore: