I want to introduce you to Nick Pearce. He is a lawyer working in Australia in the early 2010s. Someone who likes to write fantasy stories and play games in his spare time.
Thanks to being a lawyer, which is a very prestigious profession in his country, he was leading a very comfortable life economically. He had a new project he was working on, but he was never very passionate about it and was never able to bring it to an end.
Yes, Nick may not have been successful in writing a novel. He thought he could tell stories with a video game. But Nick knew nothing about game development he even sums it up like this: "You can't develop games if you have no idea about game development. if you have never developed a game, you will have no idea about game development. I was in such a predicament."
But Nick had the idea of developing a mod for a game, yes it was a difficult job to develop a game, but adding a mod to a ready game was not a bad idea.
In this way, he would both transfer the story he had in mind to a ready game and improve his game development practice. He chose The Elder Scrolls V : Skyrim to develop his dream mod. Nick worked around 1700 hours to complete this game mode. For Nick, it was a passion project, and he had no intention of making money or making a big splash with this mod.
Forgetten City - Skyrim Mod
It was the name of the game mode designed by Nick Pearce. After this mod was released, it was discovered by 3.7 million people. It was the best and most popular game mod made for Skyrim.
The mod was so popular that it made a name for itself in gaming media organizations such as kotaku and pc gamer. Kotaku talking about forgotten city they said it was almost like an official addon pack.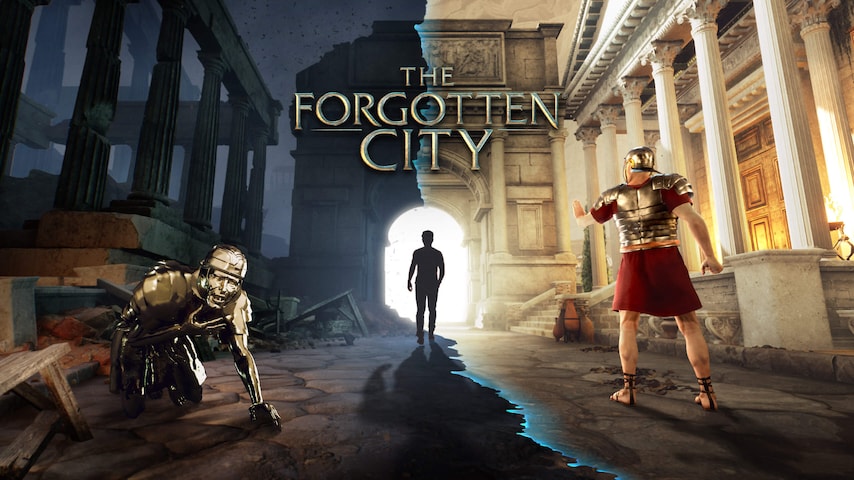 A new game studio : Modern Storyteller
Nick Pearce resigned from his law job and started developing forgetten city, a successful game mode, as a separate game. Nick agreed with the game developer named Alexander Goss and started working day and night for the game, which was planned to be made using Unreal engine 4.
They had a lot of difficulty in the facial animations part, as there were no combat and action mechanics in the game and only progressed in dialogues.When they could not solve this problem, they got help from the developers of obsidian, one of the well-established companies in the game industry.
With this help, they successfully develops many things related to facial animations and speech animations. You can take a look at The Vanishing Of Ethan Carter and Firewatch to understand how difficult it is to make facial animations, these are the games that stand out with their stories, but none of them have detailed facial animations.
They wanted the new game to take place in the Roman Empire, not in a fantasy world like in the skyrim mod. They are finally finishing their work on the game and making forgotten city a standalone game rather than a game mode.
After the game is released, it has high metascore points by many players. I would like to thank the noclip youtube channel for making this story reach us.
Referance: