ORGINAL THEARD IN GERMAN: https://www.elitepvpers.com/forum/ga...hr-2018-a.html
Once more Publisher Electronic Arts has ventured in the topical business report a look in the future. With the called sales figures they seem to be contented, Battlefield 1 could crack, finally, only recently the 21-million player's brand. Mainly the questions were answered for the next business year which start in April, 2018. Classically for Electronic Arts the releases seem in autumn and at the end of the year. Off of it one maintained to the question position whether one already has plans for VR plays. On it there was only the answer that the time would not have matured for VR yet. The just small studios which work by order for EA experiment nevertheless with it. The engine in itself is suitable, because one fears, nevertheless to make too big losses with VR, at the moment no VR play is still in development.
"We had a really start in the first quarter of the year. Of our Community grows and flourishes, our Top-Franchises like Battlefield, the sports plays EA, star War and The ledge contribute to the fact that of our Community further grows and speeds up our digital business. ", according to Chief Executive Officer Andrew Wilson about the topical business year.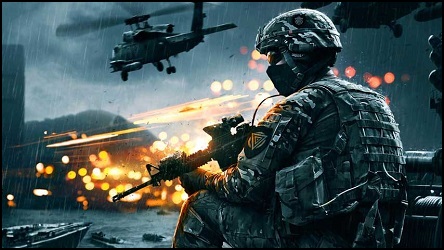 In October, 2016 appeared Battlefield 1 and put the competitor Call of Duty completely in the shade. With, as on top already mentioned, 21 millions sold units, the developer could be proved with certainty in the Shooter market. Though the player's figures go steadily under it, however, this could probably change with the future enlargements again. Then this year appears still FIFA 18 and stars War Battlefront 2 which should have improved towards the predecessor in many tilting and edges. However, how does it look for 2018? Beside a FIFA 19 what will come anyway still a new Battlefield part could absolutely appear. Thus one has confirmed in the conference which should appear in the tax inspector's year 2019 a new part the popular franchise. This begins like on top again mentioned, in April, 2018. Besides, one still took the time and announced, beside the normal FIFA release one more football match for the world championship in 2018 which will take place in Russia to put on the market. Where the trip should go in the newest Battlefield, one could not say us at that time yet.
Which setting would you particularly look forward to? Do you still play Battlefield 1? Give us your opinion!
ORGINAL THEARD IN GERMAN: https://www.elitepvpers.com/forum/ga...hr-2018-a.html