Like every month, also in June a few games are going to be released. Which one? We have created a list with every game release in June for you. It is possible that we edit this list during June.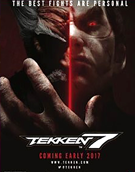 Bandai Namco Entertainment starts off with Tekken 7 on June 02nd. Part seven is going to end the story about the Mishima-Clan, and for sure this game is going to guarantee fun and suspense. A few old and known characters will come back while a few others will disappear from the game.
The Game is going to be released for Xbox One, PlayStation 4 and PC. The available collectors' edition includes the deluxe version of Tekken 7, a season pass, a statue, a steel book and the game soundtrack.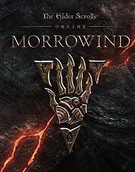 With The Elder Scrolls Online: Morrowind Bethesda is going to release another big expansion for The Elder Scrolls Online. With this expansion the player goes back to Vvardenfell, a location which fans of The Elder Scroll have already seen in The Elder Scrolls 3: Morrowind. The developer said that a few places are directly copied form TES 3.
The expansion is going to be available on June 06th. PC-Player have the possibility to get early access on May 22th, if they pre-ordered the digital-upgrade version or the digital-collectors edition. Besthesda is not going to wipe the servers on release date, so you can enjoy the game expansion without fearing any loss of progress.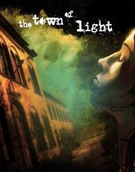 With The Town of Light, LKA released 2016 the perfect surprise hit for an indie game developer. The community controversially discuss this game and the press hypes the game. The psycho thriller creates a horror atmosphere without heart-stopping shock moments, supernatural creatures or chasing sequences. The story is based on a true story. As the player, you control the character Renée, a 16 years old girl which was sent by force to 'Ospedale Psichiatrico di Volterra'. The developers recreate this psychiatry detailed in the game. Renée is now going back to this psychiatry as an adult woman, the place where she experienced horrible atrocities first-hand.
Renée never exists in reality, but the happenings are inspired by real stories. The game is going to be released in its final version on June 6th for PC, PlayStation 4 and Xbox One. You can purchase the game in every game shop or online.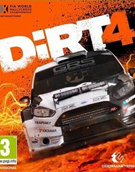 On June the 9th, a new love-hate game is going to be released, DiRT4. For sure, it is one of the hardest race simulator available. But this fact is why this game is so much fun to play. Developer Codemasters and Kochmedia announced a cooperation with the two times FIA rally cross world champion Petter Solberg. With this cooperation the developers try to create a more realistic game experience than they already have.
The game is also for newcomer of this kind of games or the DiRT-series. As a newcomer you can select the modi 'gamer' or 'simulation'. The game is going to be released for PC, PlayStation 4 and Xbox One.

At the end of June the PlayStation mascot number one is back on our displays.
With Crash Bandicoot N. Sane Trilogy we get 3 games for our PlayStation 4. Finally, we can play this Jump'N'Run again. The trilogy is made up of Crash Bandicoot, Crash Bandicoot 2: Cortex Strikes Back and Crash Bandicoot: Warped.
The Crash Bandicoot N. Sane Trilogy is going to be released on June 30th for PlayStation 4. Because the game administration is no longer made by Naughty Dog, this is probably going to be time exclusive for Sony consoles.

More Releases in June:

Harvest Moon: Skytree Village
- 3DS

Arms
- Nintendo Switch
Cave Story+
- Nintendo Switch
Final Fantasy 14 Online: Stromblood
- PS4, Xbox One, PC
Nex Machina
- PS4
Ever Oasis
- 3DS
Micro Machines World Series
- PS4, Xbox One

Elite Dangerous
- PS4
Ittle Dew 2
- Nintendo Switch
Valkyria Revolution
- PSV, PS4
Arizona Sunshine
- PS4

Which one of these games is your June favourite? Tell us your opinions and expectations!