The goal of each Cosplayer is to atualize the costumes. Some days ago, in Canada, a cosplayer was walking through the city with his Fallout 3 costume to meet his tailor for some modifications.
But it seems that is was too realistic for some passerby. They thought the cosplayer carries a real bomb and called the police.
A few moments later, the police called the cosplayer's talor to check the costume for any cabels which could be an indication of an explosice device.
After they called the cosplayer too, he had to follow them to the police station. Later on, he left without any kind of complaint.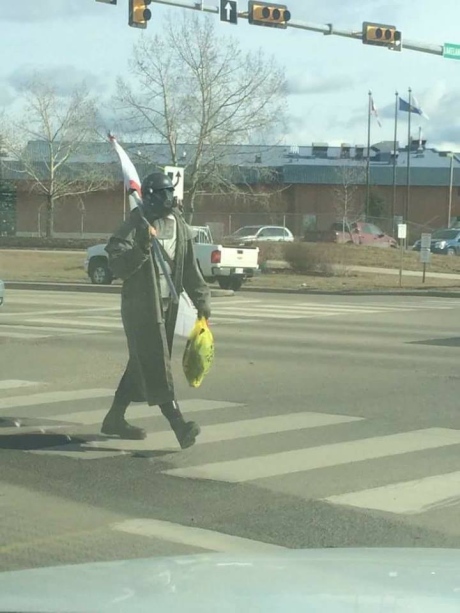 Quote:

"We have to believe everything is real until proven otherwise. In the end you've got a good feeling after going, 'OK, there wasn't a bomb, there was no intent to do anything criminal, it's just someone with their costume.'"
The "bomb" was made from some empty "Pringles"-cans...