Hello Epvpers, today I will be talking about the new overwatch hero called "Ana"
Here is a video introduction by Blizzard
Ana is still not available to play with on the main servers however, if you want to try her out you can go onto the public test server and try her out.
Here are all the skins and the guns.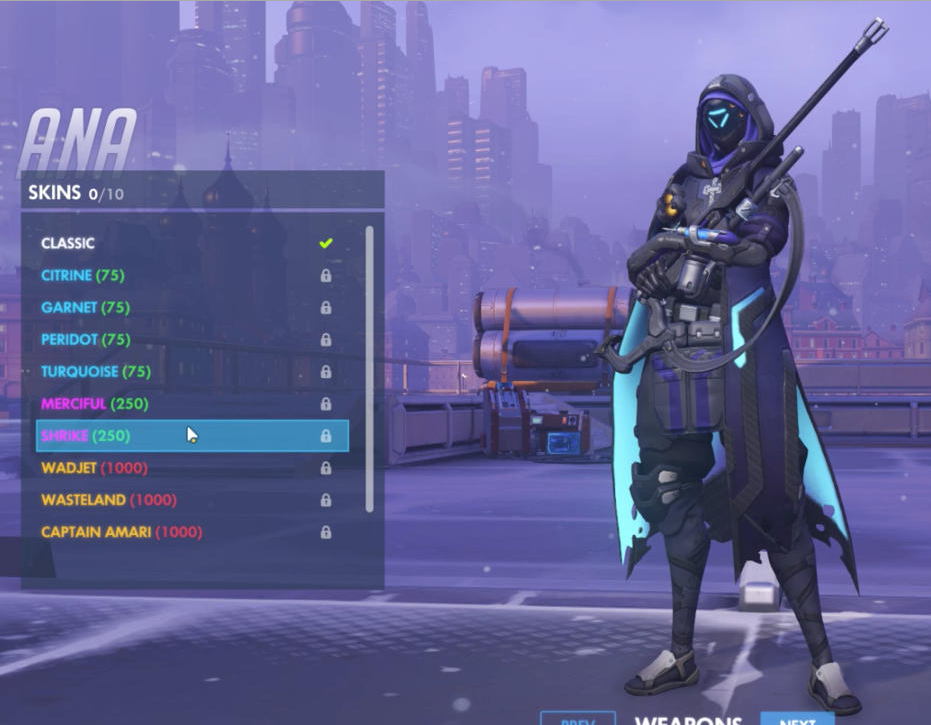 There is some nice rare skins but this one is my favourite one it is not a Rare but epic and it costs only 250 Gold as the rest epics in overwatch. I love the textures and the design of this skins. I will probably buy it if I like the hero. So far I didn't really enjoy her playing that much as playstyle is very different from her. I prefer some one tanky with a lot of damage for example Reinhardt or Winston.
Here are all the weopons if you want to see more!
Remember this is still in a test server so anything can change.
Thanks for reading.