A few days ago, a promotion picture containing leaks of the upcoming game
FIFA 17
started circulating on the internet. The actual demo is launching on September 8th and comes with a total of ten playable teams. Although these information have not been officially announced, the presumption might be regarded as the truth since all of FIFA's forerunners have run the traditional demo-version thus far.

According to the graphic, the demo will only be available from 08.10. - 10.10.2016. However, this statement does most likely refer to the testing phase of the new "Ultimate-Team-Mode" itself as each demo has been unlimitedly playable by now.
The following teams are going to be accessible: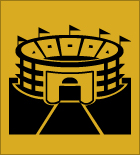 Arsenal London
Leicester City
Ajax Amsterdam
Befica Lissabon
AS Rom
Paris Saint Germain
Real Madrid
Borussia Dortmund
Juventus Turin
FC Barcelona
In the course of EA's upcoming Play Event we might get to know more about whether the rumours are appropriate or not. Because the graphic's source is yet to be investigated.