Microsoft Now akzeptiert nun Bitcoin als neue Währung, um Spiele, Apps und andere digitale Inhalte für Windows, Windows Phone, Xbox Games, Xbox Music, oder Xbox Video Stores zu kaufen.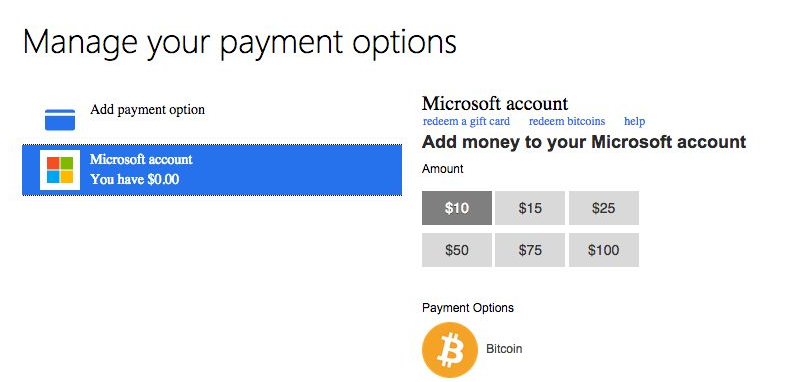 Warum sie nun diese Bezahlmethode eingeführt haben begründet Eric Lockard, Microsoft's corporate vice president of Universal Store mit folgenden Sätzen: " The use of digital currencies such as Bitcoin, while not yet mainstream, is growing beyond the early enthusiasts. We expect this growth to continue and allowing people to use Bitcoin to purchase our products and services now allows us to be at the front edge of that trend."
Leider kann man momentan noch keine Microsoft - Produkte direkt über Bitcoin kaufen.
Des weiteren kann man diese Bezahlmethode leider nur im Amerikanischen Bereich wählen.