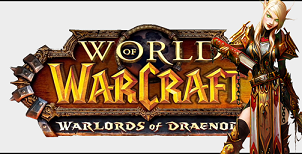 Heute ging der MMORPG-Gigant World of Warcraft in eine neue Runde.
Die Entwickler von Blizzard Entertainment verkündeten auf der Internetseite
battle.net
, dass der erste Alpha-Test zu der neuen Spielerweiterung
Warlords of Dreanor
gestartet sei. Bisher dürfen sich zwar nur Mitarbeiter, deren Familie und Freunde der frühen Alpha erfreuen, aber sonderlich viel zu erkunden und erforschen gibt es laut Aussage von Blizzard noch nicht.
Quote:

Eines unserer Ziele in dieser sehr frühen Alphaphase besteht darin, Mitarbeiter, Freunde und Familienmitglieder neue Technologien testen zu lassen. Aus diesem Grund werden die Erweiterungsinhalte in dieser ersten Phase sehr begrenzt sein – viele wichtige Funktionen wie z. B. die Garnisonen werden wir erst zu einem späteren Zeitpunkt verfügbar machen.
Die wohl wichtigste Änderung ist die Umstellung von dem Dateiformat Mo'PaQ
(Mike O'Brien Pack)
auf CASC
(Content Addressable Storage Container)
. Blizzard nutze fast 20 Jahre lang Mo'PaQ, erklärte aber, dass dieses Format schon mehr als ausgereizt und teilweise auch für technische Probleme verantwortlich sei.
Von CASC erhofft man sich, dass neuer Spieleinhalt schneller hinzugefügt werden kann, die Spielperfomanz um einiges besser und flüssiger abläuft, dass insgesamt mehr Fehler vermieden werden und vieles mehr.
Falls ihr Interesse an einem Zugang zu der Beta haben solltet, dann könnt ihr euch auf
battle.net
einloggen und einen Beta-Account erstellen.
Quelle:battle.net