Spekulationen über Aliens in dem Spiel "Titanfall" gibt es schon seit Veröffentlichung des Artbooks in der Collectors Edition. Doch nun zeigt sich eindeutig, dass es die riesigen Kreaturen aus dem All nicht in die Release-Version geschafft haben.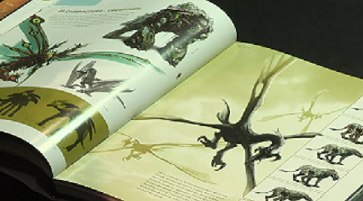 Abbie Heppe, die Community Managerin von Respawn Entertainment, bestätigte in einem Interview drei Haupt-DLC's* und neuen freien Content. Auf die spezifische Frage, ob auch Außerirdische hinzugefügt werden, antwortete sie:
"We are going to have maps added, and we're trying to give players as much of a varied look at things as we can so that is definitely a possibility."
"Wir werden neue Maps hinzufügen und wir werden versuchen den Spielern so viel Abwechslung wie möglich zu bieten, also ist dies definitiv eine Option."
Ob neben den bisherigen Titan-Klassen Ogre, Stryder und Atlas, eine oder mehrere Neue erscheinen werden, ist ungewiss. Hebbe kommentierte wie folgt:
"It's a huge undertaking. Originally we just had the Atlas titans and then the team refused to add in the rest of the Titans until we were all sure that that one fitted perfectly with everything else in the game, so… I'm not announcing any new Titans right now!"
"Das ist ein großes Unterfangen. Ursprünglich hatten wir nur den Atlas-Titanen, das Team verweigerte die restlichen Titanen einzufügen, bis man sich sicher war, dass sie ebenfalls so perfekt, wie alles andere, in das Spiel passen.. Also kündige ich jetzt keine neuen Titanen an!"
Selbst wenn es eine oder mehrere neue Titan/en geben sollte, dürfte dies noch etwas dauern. So lange dürfen Ogre, Stryder und Atlas alleine Aliens bekämpfen.
__________________
*DLC = DownLoad Content