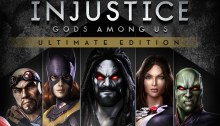 Warner Bros has announced that their quite successful fighting game Injustice: Gods Among Us will get a new edition, the Ultimate Edition, which will be coming to PC, PS Vita, and PlayStation 4.
Injustice: Gods Among Us Ultimate Edition will include all of the game's DLC of the game, which includes the extra characters of Lobo, Batgirl, General Zod, Martian Manhunter, Zatanna and Scorpion; as well as the plenty of characters' skins, plus the 60 S.T.A.R. Labs Missions, which are now available from the start of the game.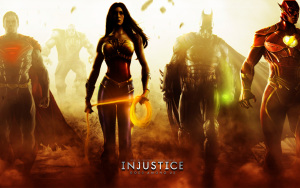 It is also said that North America version of this game will also include the soundtrack of the game, featuring an exclusive track from Jane's Addiction titled "Another Soulmate".
The normal price of all of these DLC plus the game itself would go for about £79, but this special edition will be going out for £49.99 on PS4, PS3 and Xbox 360, and £29.99 for Vita and PC; while NA version doesn't have a confirmed price yet.
Quote:

"Remastered for next-gen technology by High Voltage, the PS4 system version will feature Touchpad functionality, video sharing and streaming, and will link to players' PlayStation Network Feed page during match wrap-ups and pause menus. High Voltage is also bringing the PC version of the game to hungry fans. The PS Vita version, which is adapted for the handheld experience by Armature Studio, will feature touch controls for mini-games in the story mode and S.T.A.R. Labs Missions, Ad-hoc and Wi-Fi multiplayer, collectible hero cards, and all DLC released to date."
Released Warner Bros with the announcement of this version of the game.
Injustice: Gods Among Us Ultimate Edition will be released on November 12 in North America and November 29 in Europe.