Next month a DLC called Super Luigi U arrives and in August it is going to be released as the independent game at the price of 30$.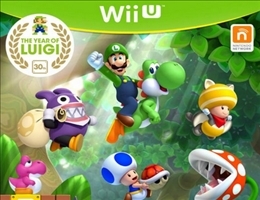 The first great expansion of Super Mario Bros U is not actually going to be the expansion in the real sense of the word. Namely, on 20th June the New Super Luigi U arrives as an DLC at the price of 20% and in order to play it you will be required to install the original New Super Mario U previously. However, on 25th August the game arrives in its physical form as the independent Wii U game, priced 29,99%.
As the headline says, the main character in the game is Luigi, and you will be able to choose Blue Toad, Yellow Toad and the new character Nabbit(available in multiplayer mode only). There are 82 levels to complete and some extra content as well but Nintendo hasn't officially announced what it is about.