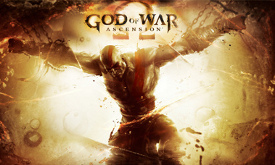 Viel Blut, brutalität und epische Bosskämpfe - wenn von diesen Dingen gesprochen wird, weiß man eigentlich sofort welches Spiel da in Frage kommt: *** of War.
Wie schon bekannt gegeben wurde, erzählt der kommende Teil der GoW Serie, *** of War - Ascension, die Vorgeschichte des ersten Ablegers.
In einem Interview gab Design Manager David Hewitt jetzt bekannt, dass
die Entwickler nun Grenzen in Sachen Gewalt und Brutalität gesetzt haben:
Quote:

"(...)Es gibt einige Sachen die wir zurückgenommen haben.
Ich denke, ein Problem ist beispielsweise immer Gewalt gegen Frauen.
Das Team hat sich diesbezüglich sehr vorsichtig verhalten. Es gibt einige Dinge,
die sofort eine gewisse Resonanz auslösen mit der wir eigentlich
nichts zu tun haben wollen."
Weiterhin betonte er, die exzessive Gewalt in den bisherigen Teilen sei nur ein Mittel zum Zweck
um Kratos' Geschichte besser und glaubwürdiger erzählen zu können.
Trotz dieser Meldung dürfen wir uns aber auch weiterhin auf epische und actiongeladene Bosskämpfe freuen.
*** of War: Ascension
erscheint vorraussichtlich am 12. März 2013 exklusiv für die PlayStation 3.
Quelle: Gameswelt / diverse Foren