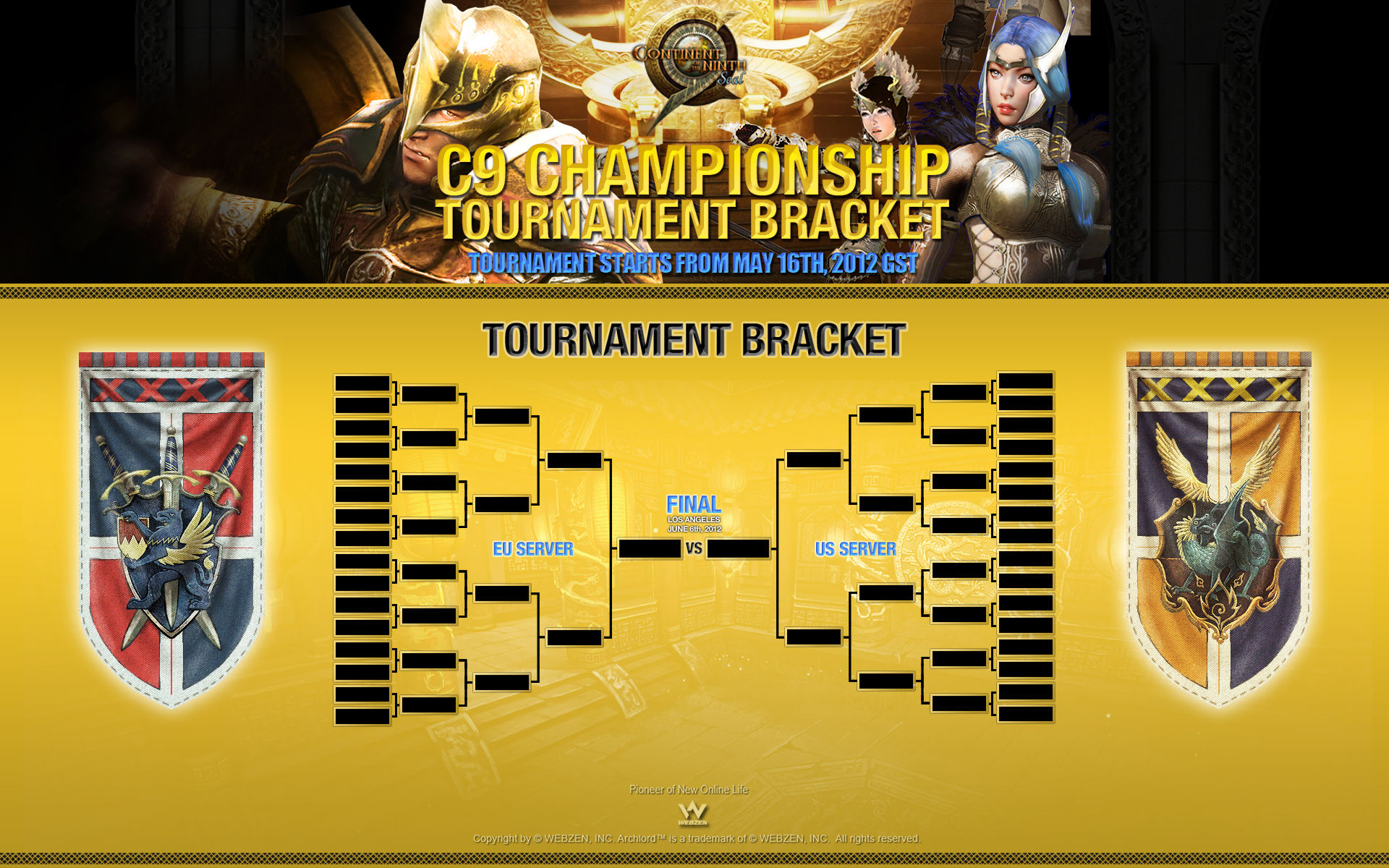 WEBZEN Inc. (
), the Next Generation of Free-to-Play Online Games, announced the final closed beta test for the Action RPG 'C9 (Continent of the Ninth Seal)' where the online tournament of the '2012 C9 Championship Tournament' will begin.
From May 17th to the 31st, WEBZEN will open the final closed beta test for 'C9' where the online tournament for the '2012 Championship Tournament' will take place. The top 2 qualifying teams will be determined to head off to the finals in Los Angeles, U.S.A.
The online tournament will finish up to the semi-finals, and on June 6th the final top 2 teams will compete at Los Angeles, U.S.A. for the $10,000 (USD) grand prize. WEBZEN will provide the final's live footage through live stream on the official C9 website (c9.webzen.com).
The registration for the tournament had finished last May 10th through the official homepage and 32 teams have been selected for the seeding. Among the participants, there are experienced e-sports and online game clans that will add more competition to the tournament.
Also, WEBZEN is inviting 30 users to participate in the final match held in Los Angeles. The registration for this invitation can be entered through the official C9 Facebook page (
).
Meanwhile, during the final closed beta test, a new character 'Berserker' will be revealed. As an advanced class of the fighter, the 'Berserker' has the most powerful physical attack power using its two handed sword. Users who participated in the Tournament Registration Test last April will be able to continuously play where they left off without creating a new character or enjoy the newly revealed 'Berserker'.
Jihun Lee, Head of Global Publishing, said, "During the finals of the championship tournament, C9's Producer and developers will join us to add to the excitement." Also he said, "Users or clans who have not qualified for the tournament, please keep interested throughout the final CBT to find out who the final qualifiers for the 2012 C9 Championship Tournament will be."
More information about the Action RPG 'C9' can be found at the official Facebook community (
) and website (c9.webzen.com).