Red Valtyr Cap 90 EU
Grand Opening 13-01-2018

---
---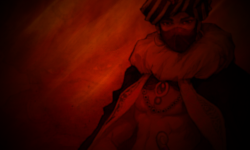 Introduction:

Valtyr is a new private server where you will retrieve your new memories and the most fun. It's cap 90, we think it's the best cap that we met in silkroad. Also, almost of players lived in it more time. We hope to offer you an active and friendly community. We built this server to provide you an original, exciting and fair game-play. We were working hard to bring this new memories to all silkroad players, we decided to announce Red Valtyr today. We will offer the new world of silkroad which is more enjoyable and exciting in Red Valtyr. We didn't change our game-play a lot but we improved our game-play only!
Give us the pleasure and join Valtyr!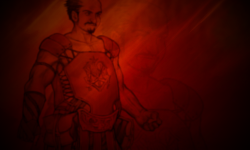 Valtyr objective:

Our objective is to be cooperative with you and offer you the most fun and exciting server and go back to real NewSchool. Also, we hope to offer you the most enjoyable server as you need. We hope to provide you all what you need and the fastest response.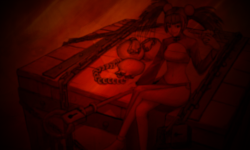 Our Target:

We are really here to offer you a long term server so you can get some real fun. We are not like the other servers that close their servers after 2 weeks. We know most of the private servers that announced this days are dying in a short time. But in Valtyr You won't find that! We are offering you a stable server with a mature community and there you will find the original silkroad content but with some changes!
Main targets:

Play2win
Long term
Fair gameplay
Ethical management
An active & friendly community
---


Basic information:



| Information | Value |
| --- | --- |
| Cap: | 90 |
| Race: | Eu |
| Experience rate: | 7x |
| Party experience rate: | 10x |
| Skill points rate: | 5x |
| Items drop rate: | 3x |
| Gold drop rate: | 1x |
| Trade goods rate: | 5x |
| Alchemy rate: | 1x |
| Guild Limit: | 32 |
| Union Limit: | 4 |
| Max plus: | 12 |
| Fortresses: | Hotan |
| Forgotten world: | Enabled |
| Auto events: | Available |
| Academy: | Disabled |
| Auto equipment: | Disabled |
| Advanced elixirs: | Available |



Starter package:
We provide you a good package for starting your adventure! You can now retrieve your New Memories.

Simple modifications:

Seal of Sun disabled from Magic POP.
Old job Ranking ingame.
Stall gold max is 500B.
Enabled stallnetwork.
Tablet Stack 1000.
Titan Unique Spawn weekly sunday.
Auto Event Reward Silk.
Top Gold Player Server Notice.
Top Hunter Server Notice.
Top Thief Server Notice.
Top Trader Server Notice.


Server Team:
Server Bot System:


SystemBot:
It's not just a system like others. Our SystemBot is here only for the help and for informing you what you need to know. It will answer you only when you PM SystemBot and typing "hello" then follow commands:

Hallo:
Hello:
/INGAME:
/INSPIEL:
Once you send to him this command it will talk to you and if you need to know about anything, you have to send a pm to SystemBot but you have to write this sign before the word "/"
.

Automatic events:

Travia
Lucky Magic Party
Search & Destroy
Hide & Seek
KillTheGM
Alchemy
LastManStanding
Survival PVP
Lottery
Retype
Unscramble





Winter Story Event:

1. In a server, hunt down any monsters. Randomly Snow Slaves would appear.
2. A character meeting the certain counts by just hunting Snow Slaves would receive
3 hours Exp/Skill points increases.
3. When, number 4 is done, the certain character would receive the rewards as well as White Knight monsters
would be summoned randomly all over the server.
4. When White Knight monsters are summoned for the fifth time, Winter Princess Miyene monsters
would be summoned randomly all over the server.
Mission 1
The hero stopping the right Snow Slaves out of all the others, randomly set for each server,
the character would receive 3 hours Exp/Skill points increases.
Mission 2
For higher Experience points, kill White Knight and Winter Princess Miyene monsters.

Ranking:
This system in our website will simply show you guys the top ranking players to make it more competitive and to help you to know who in the top ranking.

Top Login Logout Player
Top Players
Top Guilds
Top Jobbers
Top Plus
Top Uniques Spanwed Time Killed or Alive
Top Global Normal WTS WTT
Top Job Pvp Kills
Top Unique Kills
Top Unique Kills


Character Lookup:

Char Info
Level
HP / MP / INT / STR
Guild
Job
Title
Kills / Died
Unique Kills
Honor Point
SOX Parts
Item point
Last Login / Logout
Character Log
Char Signature
Last unique Kill
Global
last Killed Player
Inventory
Inventory items Weapon / Set / Acces / Avatary
Storage
Storage Inventory



InGame Team Ranking:
Event Ranking:

White Knight Winter Event Snow Slave kill
Auto Event Time


Searching: [character/guild]
This system will make you able to find and look for any character/guild by an easily way.

Character Lookup
With this system, you are able to see the inventory/storage for any character.

Vote4silk:
You can get silk everyday by free way. all you have to do is voting for AP in our website every 24 hour.

Signature Events:
We give you a chance to win silks. All you have to do is using our forum signature by copying the code and putting it in you signature.